Water Quality (Lakes)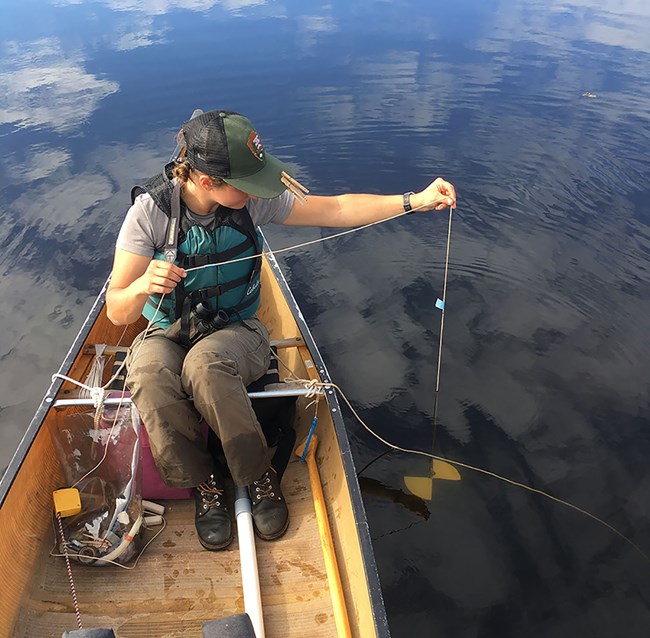 There are more than 200 lakes among the Great Lakes Network parks. Visitors use those lakes for fishing, boating, swimming, and as a water source when hiking, so preserving water quality and quantity is very important to park managers and the general public.
Long-term Monitoring
We collect data from a set of lakes in each of six parks three times a year using a multiprobe sonde and a Secchi disk or transparency tube. We also collect water samples for laboratory analysis, and we measure water level relative to a permanent benchmark.

Water quality data is integrated with that from our diatom monitoring program. By monitoring water quality and diatoms together, we should be able to determine trends in lakes sooner and more accurately than by monitoring water quality alone.
Last updated: May 11, 2022