Diatoms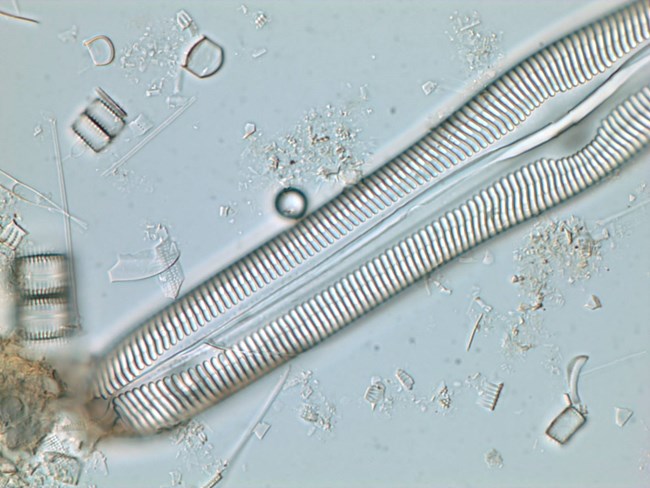 Diatoms are a type of algae that have cell walls made of silica. When they die, portions of the cell walls called frustules settle into the bottom sediments and are preserved like tiny bits of glass. Different species of diatoms can be identified by the unique patterns of their frustules.

In life, diatoms are sensitive to environmental changes, and the composition of diatom communities (presence and abundance of different species) will shift in response to such changes. In death, then, the layers of frustules contained in bottom sediments provide a history of water quality going back hundreds of years.
Long-term Monitoring
We work with the St. Croix Watershed Research Station to collect and identify diatom frustules from the same places where we monitor water quality. We collect diatom samples from each lake on a 3- to 5-year rotation.
Our partner:
Last updated: June 27, 2022