History & Culture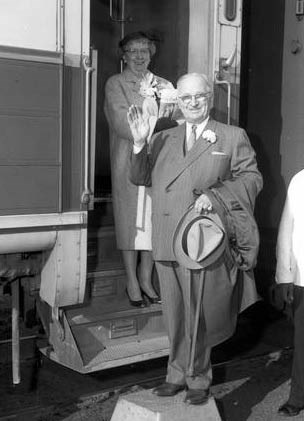 "I hope to be remembered as the people's President," said Harry S Truman to a national television audience in 1955. Speaking from his home he continued, "I'd say fifteen million people are…represented by the lobbyists in the city of Washington. The other 150 million have only one man who is elected at large to represent them, that is the President of the United States. When he goes back on them, they are in a bad way."
While in office, President Truman seemed fixated with the idea of fairness for all. He ordered the desegregation of the military, for example, and called his domestic program the Fair Deal. As the recognized leader of the free world, Truman wielded tremendous power, but he kept his perspective. "I always took the view that the Presidency is a gift of the people who elect the President for a limited time," he wrote.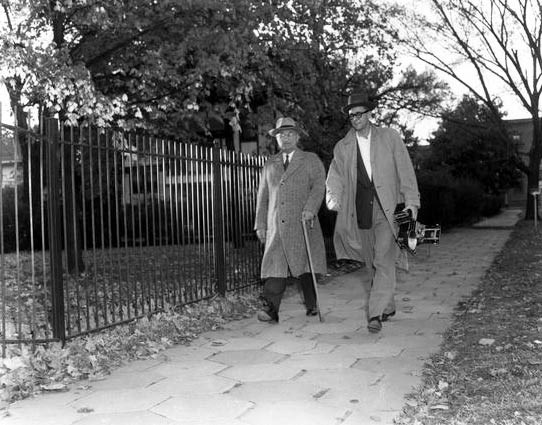 After serving nearly eight years as President, Truman went home in 1953. For Harry and Bess, the love of his life, home meant 219 North Delaware Street in Independence, where they had lived together since their marriage in 1919. Mr. Truman lived more like a retired mayor than a former President.
Upon leaving the White House, he had no Secret Service protection, often drove his own car, and sometimes helped with the dishes. Ordinary citizens lined the front gate each morning hoping for an autograph, a handshake, or just a tip of his hat. Mr. Truman obliged them. "I realize they've come to see the striped mule of Missouri, and I don't want them to be disappointed."
Travelers to Independence can still experience Truman's town and follow in his footsteps on a neighborhood walking tour, smell the concord grapes ripening on his back porch, and even read the oral histories of his friends and family.
219 North Delaware is the heart of Harry S Truman National Historic Site. The National Park Service also cares for four other Truman related homes that, along with the Delaware Street neighborhood, help tell the story of this "People's President." Places To Go


Last updated: October 21, 2022