Hovenweep Visitor Center
Hovenweep's visitor center is located just west of the UT-CO border in Utah. The closest town is Aneth, UT, about 18 miles southwest. Hovenweep National Monument is split into 6 individual, non-contigous units scattered across 20 miles. The visitor center and campground are within the park's main unit, the Square Tower Group.
Things to Do at the Visitor Center
Books, maps, and more

Park Store

Guidebooks, maps, and other publications are available in our bookstore.

On July 1, 2014, Hovenweep became the seventeenth International Dark Sky Park. Hovenweep is the first dark sky park to span two states.

Take a trail to see Hovenweep's incredible stone structures and sweeping views.
Exploring Near the Visitor Center: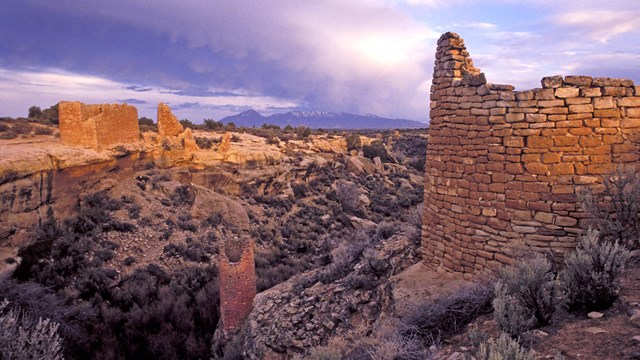 Square Tower Group
The Square Tower Group is the largest group of structures and the most accessible group in the park.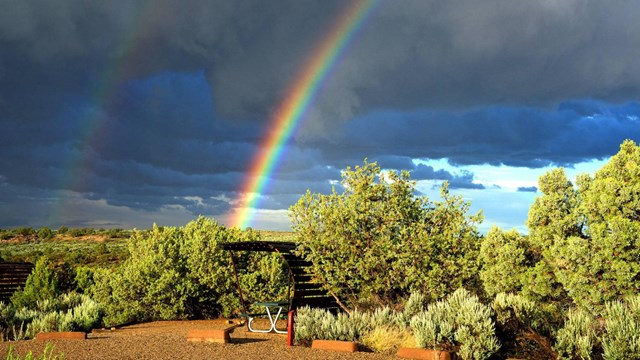 Camping
Spend the night under the stars in Hovenweep's campground. Camping is first-come, first-served.
Last updated: June 8, 2022