Nature & Science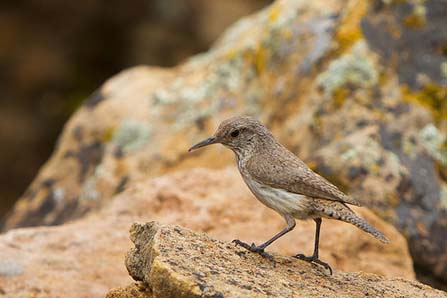 Hovenweep National Monument is not just a story about people. The natural environment --
plants
,
wildlife
,
geology
, water, and soils -- supported the community that once lived here, and remain important subjects for ongoing scientific study.
Hovenweep and its outlying sites are located on a portion of the Great Sage Plain known as Cajon Mesa. This region is defined by deep, wide canyons fed by shallower tributary drainages. Cajon Mesa tilts slightly to the south causing the ephemeral runoff from its canyons to eventually flow into the San Juan River. Aside from rolling expanses of sagebrush, Cajon Mesa's plant communities include pinon-juniper woodlands in the higher elevations to the north, and desert shrublands to the south.

The foundation of Hovenweep's desert ecology is biological soil crust. This living ground cover contains many organisms, primarily microscopic cyanobacteria, which form an intricate web of fibers that bind soil particles together and help resist erosion. These tiny organisms also convert nitrogen in the air to a form plants can use, adding necessary nutrients to poor desert soils, and can store water after a rainfall. Stepping on dry soil crusts can crush the fibers, and damaged crust takes many years to recover. Please walk on trails, on rock, or in sandy washes (where water flows when it rains), and keep all vehicles and bicycles on designated roads.