Nature & Science
Hovenweep National Monument is not just a story about people. The natural environment -- plants, wildlife, geology, water, and soils -- supported the community that once lived here, and remain important subjects for ongoing scientific study.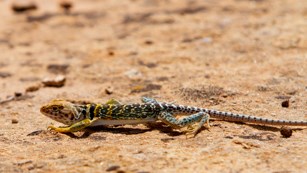 Explore Biodiversity
Have you ever taken a picture of a flower, or butterfly, or an unusual mushroom? You can also keep track of the biodiversity you see when you are in a national park, or where ever you go, with iNaturalist. Learn more about how you can help document the various life forms in our national parks. Explore Biodiversity.
Check out the Hovenweep iNaturalist project.


Last updated: February 19, 2018