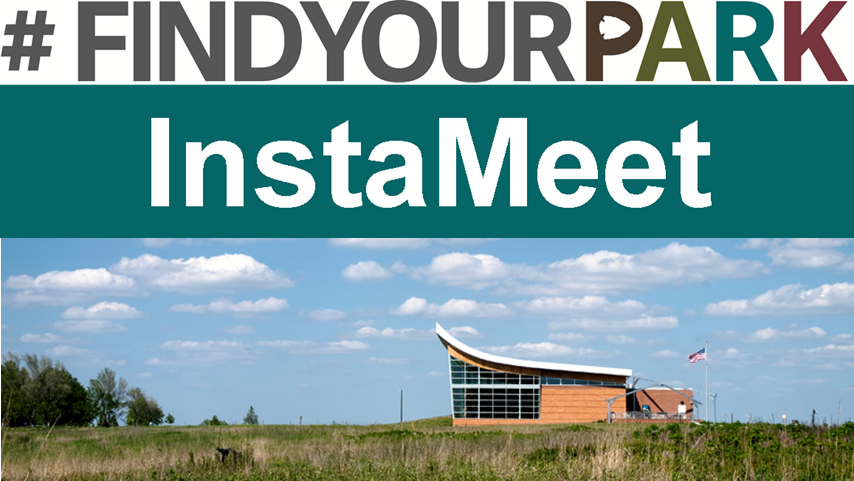 News Release Date:
April 14, 2016
Insta-What? InstaMeet is a word for inviting people to a certain place at a certain time to take photos and short videos and upload them to social media using designated hashtags. Homestead will have an InstaMeet on Saturday, April 23, from 1:00 –3:00 p.m.This National Park Week social media event is supported by the hashtags #FindYourParkInstaMeet as well as #FindYourPark, #EncuentraTuParque, and #NPS100. Park users at National Parks across the country will also be uploading photos during this same time!
Stop by either the Homestead Heritage or Homestead Education Center to pick up a checklist for a Photo Scavenger Hunt. Explore the park, checking off photo destinations as you capture them!
At both buildings you will also find fun photo props and photo booth opportunities!
Bring your cameras and cell phones, get some fresh air, take some fun photos and share them –let's get Homestead trending! Don't know what that means? Don't worry, active Instagram community member, Robin Matty, can explain and will be available at the Heritage Center to share cell phone and digital camera photo tips and tricks with park visitors throughout the two hour event. This marks the first InstaMeet at Homestead National Monument of America. Help us make it a good one!
Homestead National Monument of America has an exciting schedule of events planned for 2016. Keep up with the latest information by following us on Twitter (HomesteadNM) and Facebook (Homestead National Monument of America).
Homestead National Monument of America is a unit of the National Park Service located four miles west of Beatrice, Nebraska or 45 miles south of Lincoln, Nebraska. Hours of operation are 8:30 a.m. to 5 p.m. Monday through Friday and 9 a.m. to 5 p.m.Saturday and Sunday. Admission is free of charge. For additional information, please call 402-223-3514 or visit https://www.nps.gov/home/index.htm.