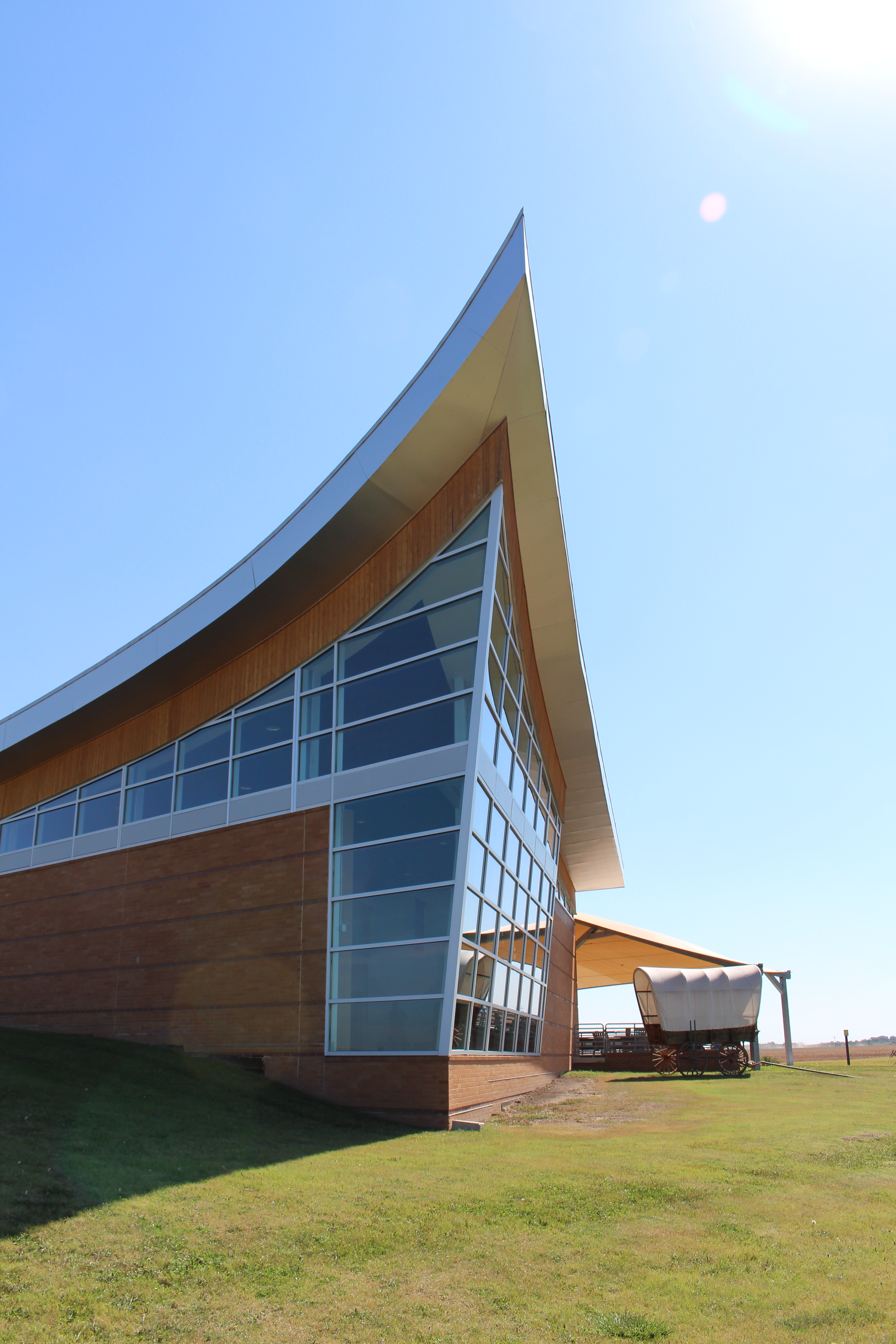 News Release Date:
April 11, 2016
Celebrate the National Park Service's 100th anniversary and "Find Your Park" at Homestead National Monument of America during National Park Week, April 16 through 24, 2016.
Homestead will kick off the week with Jr Ranger weekend, April 16 and 17! Bring the whole family and immerse yourself in Homestead by exploring with the help of the Homestead Jr. Ranger booklet. Join a ranger both days at 1:00 p.m. at the Homestead Education Center for a fun filled adventure across the prairie and through the woods.
Enjoy the National Homesteading Museum, the Freeman School, and over 3 miles of trails across the prairie anytime during National Park Week. Watch for Homestead StoryCorp clips, Homesteading America videos, American Solar Challenge information, and much more via Homestead social media throughout the week (Facebook, Twitter, Instagram, Snapchat).
Are you a fourth grade student? Do you know one? If so, have them go to EveryKidinaPark.gov, complete a short activity, and download a voucher they can turn in for pass which allows FREE entrance to all national parks, monuments, and other federal lands and waters for the 4th grade year (good through August 2016).
On Saturday, April 23, 2016 come on out for an InstaMeet Photo Scavenger Hunt!Snap, share and join other park users across the country from 1-3 p.m. Get photo tips and advice from an active Instagram community member.
On Sunday, April 24 at 2 p.m, join us for the finale of National Park Week at Homestead, the musical Catherland. Described as "a new Nebraska ghost musical", Catherland provides a lesson in embracing the unexpected, and reminds us that "where there is great love, there are always miracles."
"During National Park Week, and throughout the centennial year, we invite everyone from near and far to come to Homestead National Monument of America and experience all that we have to offer" stated Superintendent Mark Engler.
National Park Week is a great opportunity to explore the countless ways there are to #FindYourPark. Launched in March 2015, Find Your Park/Encuentra Tu Parque is a public awareness and education movement to inspire people from all backgrounds to connect with, celebrate, and support America's national parks and community-based programs. Celebrating the National Park Service Centennial and setting the stage for the Service's next 100 years, #FindYourPark invites people to discover and share their own unique connections to our nation's natural landscapes, vibrant culture, and rich history.Visit FindYourPark.com to learn more about National Park Week and other events taking place throughout the year.
Homestead National Monument of America has an exciting schedule of events planned for 2016. Keep up with the latest information by following us on Twitter (HomesteadNM) and Facebook (Homestead National Monument of America).
Homestead National Monument of America is a unit of the National Park Service located four miles west of Beatrice, Nebraska or 45 miles south of Lincoln, Nebraska. Hours of operation are 8:30 a.m. to 5 p.m. Monday through Friday and 9 a.m. to 5 p.m. Saturday and Sunday.Admission is free of charge. For additional information, please call 402-223-3514 or visit https://www.nps.gov/home/index.htm.