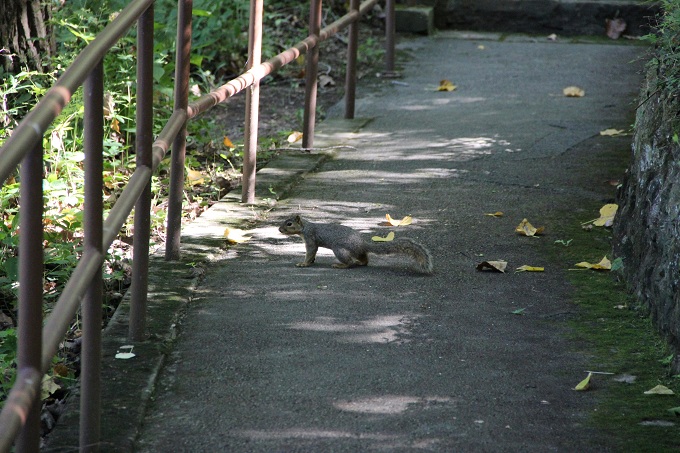 News Release Date:
August 24, 2014
Contact: Constance Jones, 740-774-1126
Trail Exploring: With What do We Share the Woodlands? 
Date: Sunday, August 31st
Time: 8:30 am - 10:00 am
Location: Mound City Group Visitor Center
Length & Difficulty of Hike/Walk: 1/4 mile, Easy
Fees: No Fees
Search the woodlands of the Hopewell Culture National Historical Park nature trail to count how many different species of critters we share the natural trail woodlands.
For directions to the Mound City Group visitor center, please visit the Directions page where you will find maps and detailed directions.