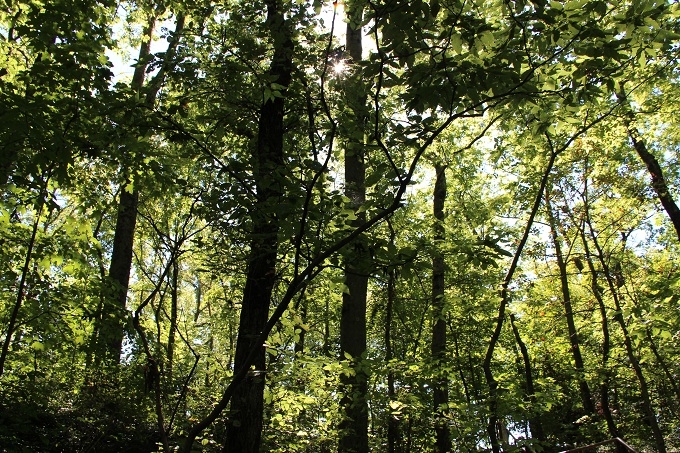 News Release Date:
August 3, 2014
Contact: Constance Jones, 740-774-1126
Trail Exploring: Secrets of a Woodland 
Date: Sunday, August 17th
Time: 8:30 am - 10:00 am
Location: Mound City Group Visitor Center
Length & Difficulty of Hike/Walk: 1/4 mile, Easy
Fees: No Fees
There is more to woodlands than trails and trees. Take a walk along the nature trail of Hopewell Culture National Historical Park's Mound City Group in search of evidence of smaller habitats for very important life forms.
For directions to the Mound City Group visitor center, please visit the Directions page where you will find maps and detailed directions.