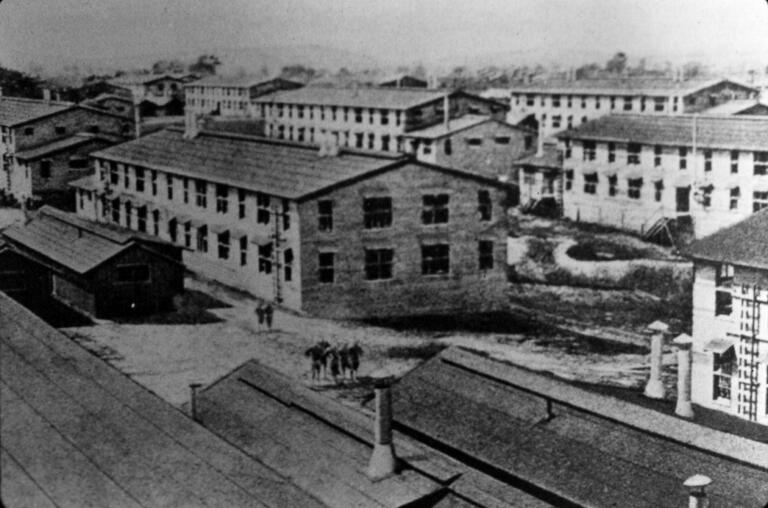 News Release Date:
October 29, 2013
Contact: Melinda Repko, 740-774-1126
Remembering Camp Sherman:
A Commemoration of Chillicothe's Contribution to World War I
Date:
November 9- 10, 2013
Time:
8:30 am - 5:00 pm, daily
Location:
Mound City Group Visitor Center

"Camp Sherman: In Retrospect" is an audiotape and slide show presentation that was first produced in 1982 from oral history interviews that were recorded with 16 individuals who had direct experience with America's third-largest Army training base during World War I. The National Park Service production was recently converted into a digital format for new generations of viewers and listeners. The program lasts about 42 minutes and will be screened regularly on a large dedicated computer monitor throughout the event.
A separate computer will be made available for visitors who wish to search a database for records of relatives who may have served at the military base.
Camp Sherman artifacts and film footage will be on display each day.
Admission to the park is free.
We need your help!
We are seeking relics, pictures, memorabilia, and stories of Camp Sherman to be part of a three day exhibit commemorating the WWI training camp.We are asking area residents who may have ties to or items from Camp Sherman that they are willing to share to contact the park no later than November 4.The exhibit will be on display from November 9-10.
For directions to Mound City Group, click here.