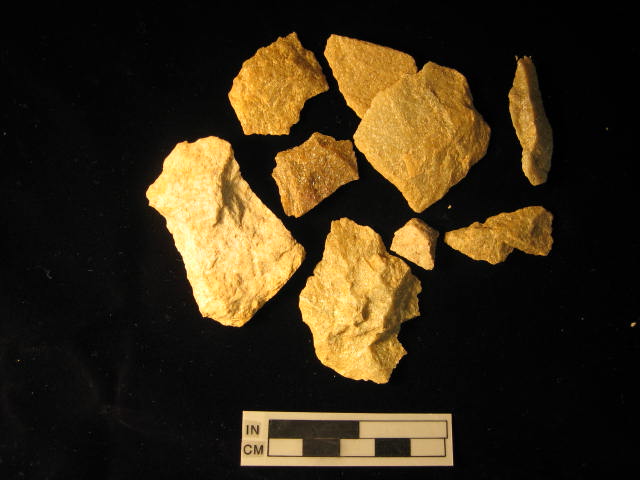 News Release Date:
June 3, 2013
Contact: Rick Perkins, 740-774-1126
Hearth Features, Land-Use Intensification, and Archaeological Preservation Bias: A Case Study from Northwest Texas
Archaeologists assume a strong link between increasing hunter-gatherer populations, decreasing territories, and an increase in plant cooking facilities on the landscape. Fire-cracked rock (FCR) features such as hearths and earth-ovens used to process plant foods with lower caloric values reflect an intensified use of the land. Because the link between FCR features, population, and land-use intensification depends on locating hearth features and establishing a radiocarbon chronology, it is critical to measure erosion bias and correct population estimates based on sites lost. I present a method for calculating demographic changes where we correct for preservation bias after determining the density of hearth features from landform surfaces of known ages. I test the model in northwest Texas where surface survey yielded 385 hearths. When we understand the extent to which the archaeological record has been affected by erosion, we can make more substantiated conclusions about the archaeological patterns on the surface that inform us about human behavior.
Hopewell Culture National Historical Park is pleased to host the summer archeological lecture series. The programs are held at the Mound City Group Visitor Center located at 16062 St. Rt. 104 just north of Chillicothe. Doors open to the visitor center at 7:00 p.m., lecture will start at 7:30 P.M.
Click here for directions to the Mound City Group Visitor Center.