Hot Chocolate Bird Walk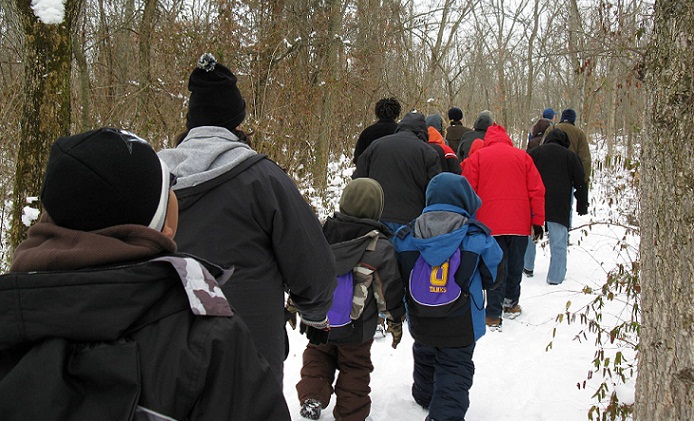 News Release Date:
January 20, 2014
Contact: Dafna Reiner, 740-774-1126
Discover & Help the Wild Birds in Your Community
When: Saturday, February 15th
Where: Mound City Group visitor center
Time: 10:00 am kick-off
Fees: NONE
Hopewell Culture National Historical Park invites you to join us for a Hot Chocolate Bird Walk. This event is part of the National Audubon Society's Great Backyard Bird Count in which thousands of people across the US and Canada count and learn about the birds wintering in their communities.  People of all ages and skill levels are welcome. This fun and educational event is free to the public.
The program will take place on February 15, starting at 10 am at the Mound City Group Visitor Center. Participants will take a short hike on easy and level terrain. However, winter weather conditions may produce snow and ice on the trail.  Following the hike we will warm up with hot chocolate and bird feeding crafts such as pine cone feeder and DIY suet cake making. If you have binoculars and bird guides, bring them with you.  A limited amount of binoculars will be available for loan and free Ohio bird guides will be given out.  Data from the count will be sent to the Audubon Society and will help scientists gain a better understanding of the distribution and abundance of birds.
For directions to the Mound City Group visitor center, 
click here
.
For more information regarding the Great Backyard Bird Count,
click here.
Last updated: April 10, 2015