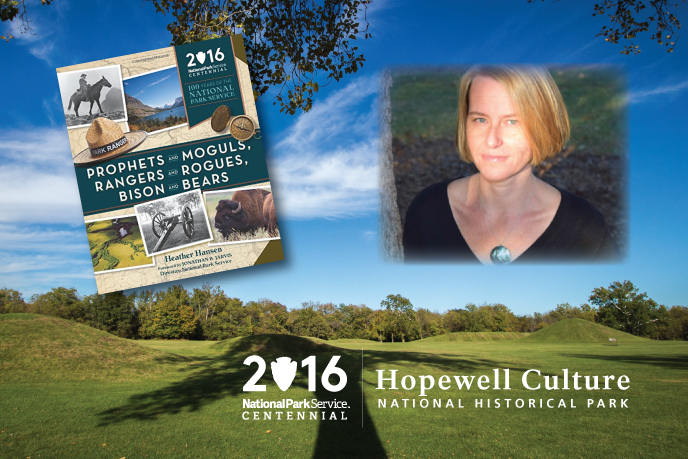 News Release Date:
June 3, 2016
Contact: Rick Perkins, 740-774-1126
Date:
June 16
Time: 7:00 pm
Location: Mound City Group Visitor Center
Join award-winning journalist Heather Hansen for a book signing and slideshow presentation about the history of the National Park Service. National Parks are a source of pride and wonder. One hundred years ago creating a bureau to administer America's vast and diverse parks was a concept requiring great debate and persuasion. The story of the NPS is the story of people who fought to protect the places that have helped to define our national identity.
For Prophets and Moguls Hansen logged roughly 20,000 miles visiting many of America's best places, and ate pounds of campfire mac and cheese while reliving her early days exploring national parks as a junior ranger on Cape Cod National Seashore thirty years ago.
Hansen is an independent reporter based in Boulder, Colorado. She worked at various US and international newspapers and magazines, and her work has appeared in national publications. She received the American Society of Journalists and Authors' general nonfiction prize;the Colorado Authors' League's creative nonfiction prize;and the Society of American Travel Writers' Lowell Thomas Award.