Date:
March 4, 2013
Contact:
Melinda Repko
, 740-774-1126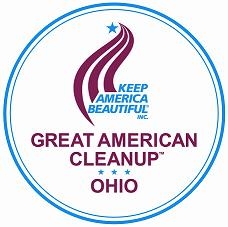 On Saturday, April 6, 2013, volunteers are needed for a joint cleanup event at Hopewell Culture National Historical Park and the Tri-County Triangle Trail. This is part of the Great American Cleanup, held across the USA every spring.  This, the nation's largest annual community improvement program, aims to beautify trails, roadsides, and other public places.
Meet at 9:00 AM at the Hopewell Mound Group parking lot.  Bring work gloves and drinking water.  We will have trash bags, and a limited supply of work gloves.
Hopewell Mound Group is located 3 miles northwest of Chillicothe on Sulphur Lick Rd., ¼ mile from Maple Grove Rd. near the west end of Anderson Station Rd. Driving maps and directions are available by clicking here.