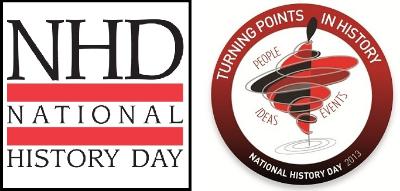 News Release Date:
March 19, 2013
Contact: Melinda Repko, 740-774-1126
Experience National History Day in Ohio and meet the students who have worked hard this school year to prepare projects for District 9 Ohio History Day. This event is open to the public on Saturday March 23 from 1:00 - 2:00pm at Bennett Hall on campus at Ohio University-Chillicothe. Exhibit rooms remain closed during contest judging. Please check at the History Day welcome table upon your arrival at Bennett Hall on the day of the event for more details.
National History Day in Ohio is a yearlong program where students choose a topic, tied to an annual theme, and create historical papers, dramatic performances, creative documentaries, museum-like exhibits and websites. Their projects are based in primary and secondary source research and reflect their analysis of the historical topic. The 2013 National History Day theme is "Turning Points in History."
Hosted by Hopewell Culture National Historical Park in partnership with the Ohio Historical Society and the Ross-Chillicothe Convention & Visitors Bureau, the event will take place on Saturday March 23 at Ohio University's Chillicothe campus. Students in grades 6th-12th from ten southern Ohio counties will be represented in this history-centered competition. Students will compete at two different levels: 6-8 in the Junior completion and 9-12 in the Senior competition. Each year, hundreds of students across the state participate in National History Day in Ohio.
District competitions run throughout March. Over 6,000 students participated in the program statewide in 2012. Students first participate in a district level contest, where they compete for the opportunity to move on to the state level contest on Ohio History Day. The Ohio History Day state-level contest is Saturday, April 27, 2013 at the Union at Ohio State University. Students in grades 6-12 will compete to earn scholarships, special awards and ultimately a chance to represent Ohio at the national event. To learn more, visit www.ohiohistoryday.org.