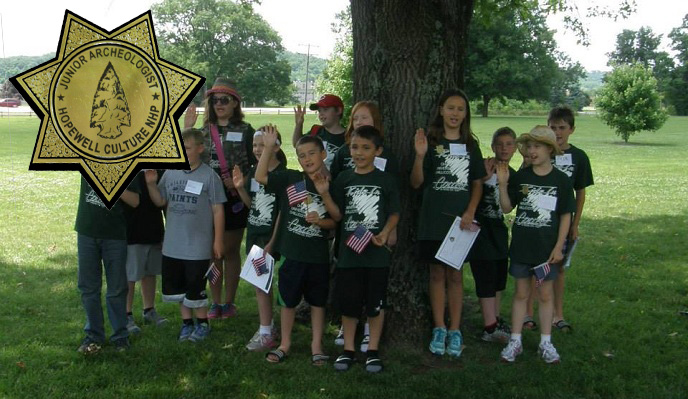 News Release Date:
June 23, 2015
Contact: Susan Knisley, 740-774-1126
Become a Junior Archeologist!
Date: Friday, July 10th
Time: 10:00am –12:00pm
Location: Mound City Group Visitor Center
Reservations are required
When most people think of archeology, they think of an adventurous explorer who braves great danger to grab a precious object! Archeology provides a link to the past and a means to study to the people who came before us.Junior Archeologists are important people because they help archeologists take care of very special places.The Junior Archeologist program is an opportunity for children to learn about the archeology at Hopewell Culture National Historical Park and have fun at the same time!
Children ages 5 -12 are invited to participate in this event on Friday, July 10, from 10:00A.M.- 12:00P.M. Children will complete several hands-on activities, including a mock dig, to earn a Junior Archeologist badge! Parents or guardians are required to stay with their children. Hopewell Culture National Historical Park is located three miles north of Chillicothe at 16062 St. Rt. 104. Call the park at (740) 774-1126 for more information, and to reserve your spot.  Visit the
Directions
page for maps and directions to the park.