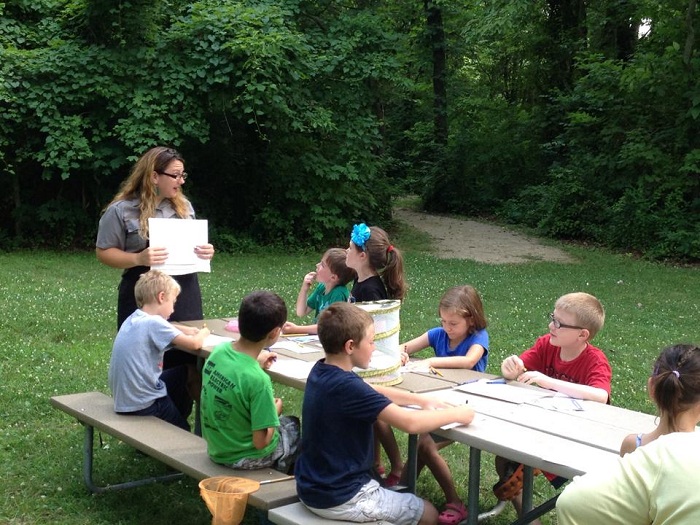 News Release Date:
June 30, 2014
Contact: Brandi Nunnelee, 740-774-1126
Arts in the Park 
Dates: Every Tuesday in July (1st, 8th, 15th, 22nd & 29th)
Time: 10:00 am & 2:00 pm
Location: Mound City Group Visitor Center
Fees: No Fees
Join us at Mound City Group in July for our annual summer art program. Throughout the program students will learn about famous artists, art styles, and art techniques all while making connections to history and nature. The program will be available Tuesdays in July, the 1st, 8th, 15th, 22nd, and 29th.
Two sessions will be available each day. Please call in advance to make reservations.
10:00 a.m. - 12:00 p.m. for ages 5 - 8
2:00 pm - 4:00 pm for ages 9 - 12
Call the park at 740-774-1126 to reserve a spot!
All supplies will be provided. Admission is Free.
PLEASE NOTE: Parents are required to stay with their children during the entire program.
For directions to the Mound City Group visitor center, please visit the 
Directions page
 where you will find maps and detailed directions from major points in Ohio.