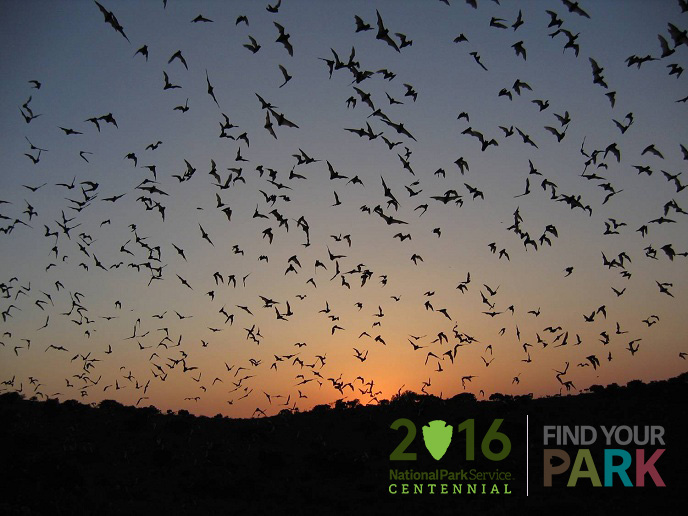 News Release Date:
May 19, 2015
Contact: Melinda Repko, 740-774-1126
Night-Time Bat Adventure 
Date: Friday, June 5, 2015
Time: 8:00 pm - 10:00 pm
Location: Mound City Group Visitor Center
Fees: No Fees
In our common folklore there are many myths and legends surrounding bats. Vampires?! Blind creatures of the night?! A crime-fighting Bat-Man?! Bring your flashlights and learn the true nature of these social creatures in a unique night-time program. Dr. Brian Carver from Tennessee Technological University will set-up nets and special ultrasonic detection equipment which will enable us to see and hear bats in the dark. If we are lucky we will be able to get a close-up, bat-in-hand, look at these intelligent mammals.A beautiful bat house will be raffled among those attending.

In case of rain the program will be postponed to June 6th at the same place and same time.This is a free program. 
For directions to the Mound City Group visitor center, please visit the Directions page where you will find maps and detailed directions from major points in Ohio.