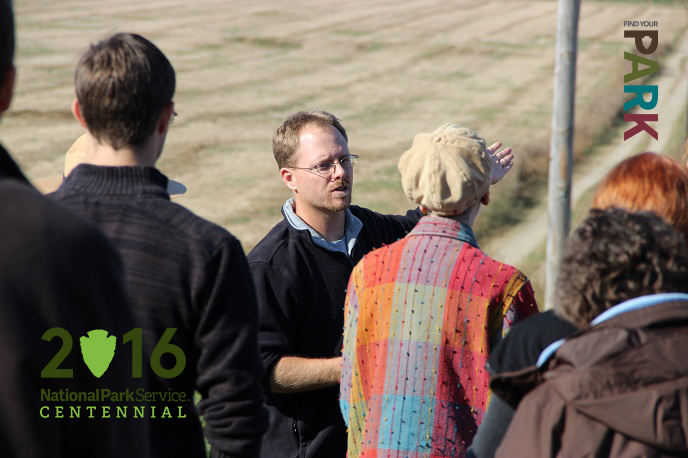 News Release Date:
May 20, 2015
Contact: Rick Perkins, 740-774-1126
 New Ohio Earthwork Sightings from Earth and Sky  
 - Dr. Jarrod Burks  
Date: Thursday, June 11th
Time: 7:00 PM
Location: Mound City Group Visitor Center
Fees: No Fees
Ohio is loaded with ancient earthworks, most built by Native Americans about 2000 years ago. Some 600 of these sites are known or thought to exist, but many have been "lost" since the 19th century. In the last several years, several of these lost earthwork sites have been relocated and a number of new sites have been found. In this presentation we will explore new and relocated sites from the Hocking and Scioto River valleys using aerial photographs, magnetic survey data, and LiDAR 3D topographic mapping. The continued discovery of new earthwork sites suggests that there are many more earthworks around us than we ever thought possible! 
Visit the park's Directions page for maps and detailed directions to the visitor center.