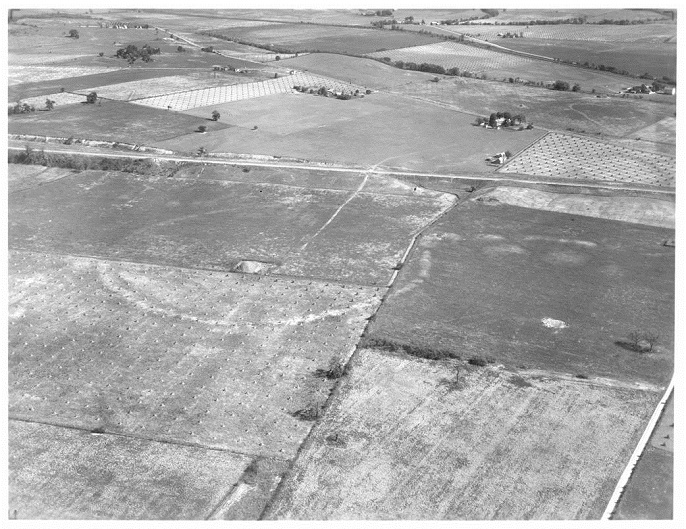 News Release Date:
May 7, 2015
Contact: Susan Knisley, 740-774-1126
Guided Hike at Hopeton Earthworks 
Date: May 16, 2015
Time: 9:00 am to 11:00 am
Length: 1 mile
Difficulty: Easy, rolling terrain
Hopeton Earthworks is comprised of a large circle and a square whose walls were once twelve feet high.No burials have ever been discovered here, but a parallel set of mysterious earthen walls stretch from the heart of the complex for nearly half a mile toward the Scioto River. What function this earthwork served is lost in obscurity, yet archeologists discovered that prehistoric people regularly gathered here in large numbers. Regrettably, after centuries of plowing, Hopeton's great walls, like most Hopewell earthworks, are now only barely visible.Hopeton Earthworks are not yet open to the public, so this walk is an uncommon opportunity to explore one of the national park's newer acquisitions.
Program begins at 9:00 am. Meet at the Hopeton Earthworks located at the 1100 block of Hopetown Rd. in Chillicothe. Hopeton Earthworks
 is a 10 minute drive from the main visitor center.  It is one of the 
five ancient earthworks
 preserved by Hopewell Culture National Historical Park. If you have any questions or would like more information please call (740) 774-1126.  View 
directions
 and download a 
map
 to assist you in your drive to the site.