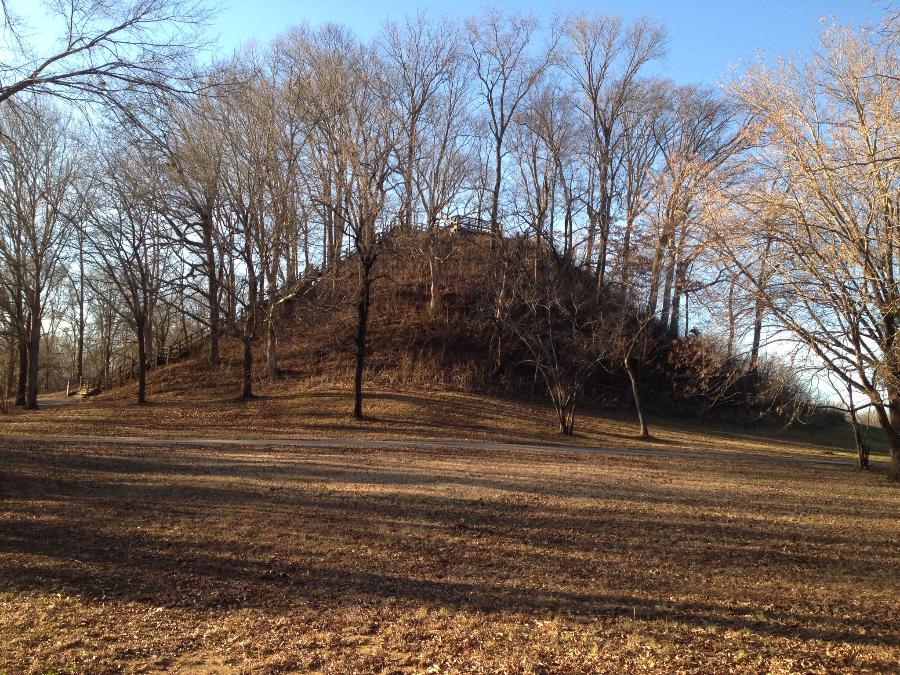 News Release Date:
May 29, 2014
Contact: Rick Perkins, 740-774-1126
Contact: Susan Knisley, 740-774-1126
Pinson Mounds: Middle Woodland Ceremonialism in the Midsouth
Date: Thursday, June 12, 2014
Time: 7:30 P.M.
Place:Mound City Group Visitor Center auditorium, doors open at 7:00 P.M.
Fees: No Admission Fees
Our 2014 Ohio Archeology Summer Lecture Series continues, Thursday, June 12th at 7:30 P.M. with Robert Mainfort presenting, Pinson Mounds: Middle Woodland Ceremonialism in the Midsouth.


Located in West Tennessee about 70 miles east of Memphis, the Pinson Mounds complex includes at least 13 mounds, a geometric earthen embankment, and contemporary short-term ritual occupation areas within an area of about 400 acres. A unique feature of Pinson Mounds is the presence of five large, rectangular platform mounds ranging from 8 to 72 feet in height. Around A.D. 100, Pinson Mounds was a pilgrimage center that drew visitors from well beyond the local population and accommodated many distinct cultural groups and people of varied social stations. Stylistically nonlocal ceramics have been found in virtually every excavated locality, all together representing a large portion of the Southeast and beyond.
For directions to the Mound City Group visitor center, please visit the 
Directions page
 where you will find maps and detailed directions from major points in Ohio.
More »