Day Hike - Mauna Ulu / Pu'u Huluhulu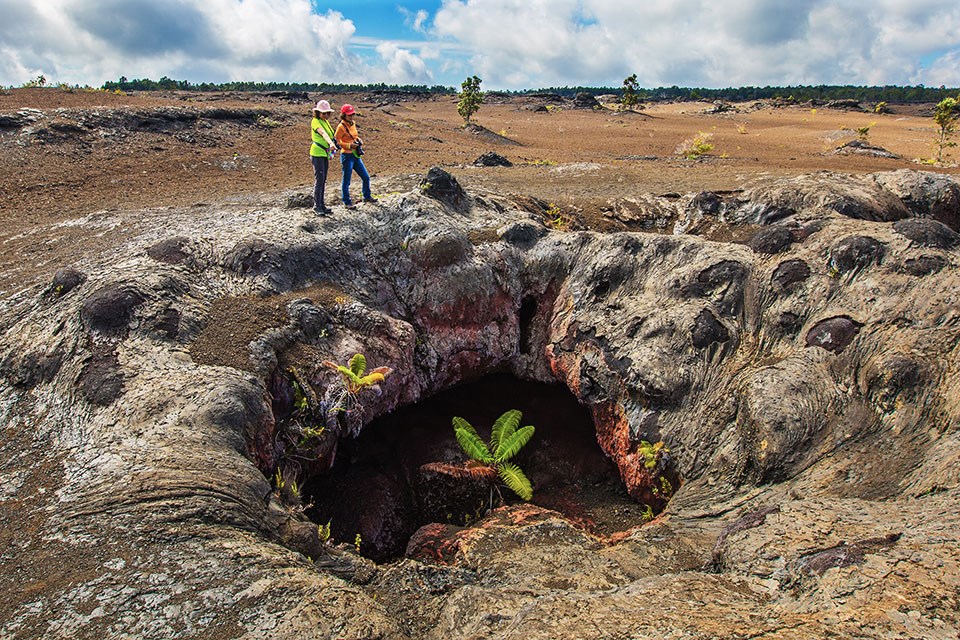 Experience a lava landscape from the 1969-1974 Mauna Ulu flow. Walk by lava tree molds and climb 210 feet (64m) to the top of a forested cinder cone, Pu'u Huluhulu (hairy hill). View Mauna Ulu's steaming shield, which is similar to the now inactive Pu'u 'Ō'ō cone in the distance. On a clear day you can see Mauna Loa, Mauna Kea and the Pacific Ocean.
Difficulty: Moderate - Most of the route is easy, but includes a 1/4 mile steep climb up Pu'u Huluhulu cone.
Distance and hiking time: 2.5 miles (4.0km) roundtrip, Approximately 2.0 - 3.0 hours.
Trail Begins: Approximately 100 yards (91.4m) from the Mauna Ulu parking area. Ahu (stacked rocks) mark the trail across the lava flows. Please do not disturb them or build new ones. Stay on the trail.
Bring water, food, hat, sun protection and rain gear.
Protect delicate lava formations. Surface patterns and lava trees are fragile. Reduce your impact. Please do not touch these formations.
Download the Trail Guide (pdf-7.63MB)
Or you may purchase a published version for $2.00 from the bookstore at Kīlauea Visitor Center. Stops along this trail reveal the story of this dramatic eruption.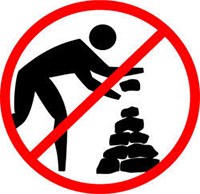 Leave rocks in their rightful place.
Park staff may use ahu (stacked rocks) to mark some trails and keep visitors safe. Please do not create new ones. The stacking of rocks can be culturally offensive, disorienting to hikers, and potentially against the law.
Read more about the five year eruption of Mauna Ulu
Last updated: February 23, 2021