Eruption Viewing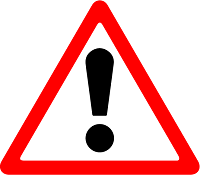 Expect major delays and limited parking due to high visitation
. Parking areas may close unexpectedly when full. Consider viewing the eruption from less crowded areas, hike to popular viewing areas from other parking lots, or visit at an unconventional time. Visit before 9 a.m. or after 9 p.m. for the best experience.
Witnessing the crust of an active lava lake being dragged into seething fountains is unforgettable. While an eruption is an exciting experience, keep in mind you are observing a sacred event. The summit of
Kīlauea
volcano is a wahi kapu (sacred landscape) surrounded with storied places. Your visit can be more meaningful by learning about the
deep connections between Native Hawaiian culture and this landscape.
Where are the Best Eruption Viewing Locations?
The current eruption at Kīlauea volcano
, within Halema'uma'u crater, has generated an immense lava lake. Lava is currently visible from many areas and overlooks surrounding Kaluapele (Kīlauea caldera) within the national park. Viewing conditions can change at any time depending on
eruptive activity
and
weather conditions
such as fog or rain. Consider factors such as viewing experience, long waits and crowds, hiking ability, and available time when selecting where to view the eruption. Check out the
park map
and download the
new NPS mobile app
to help you navigate during your visit.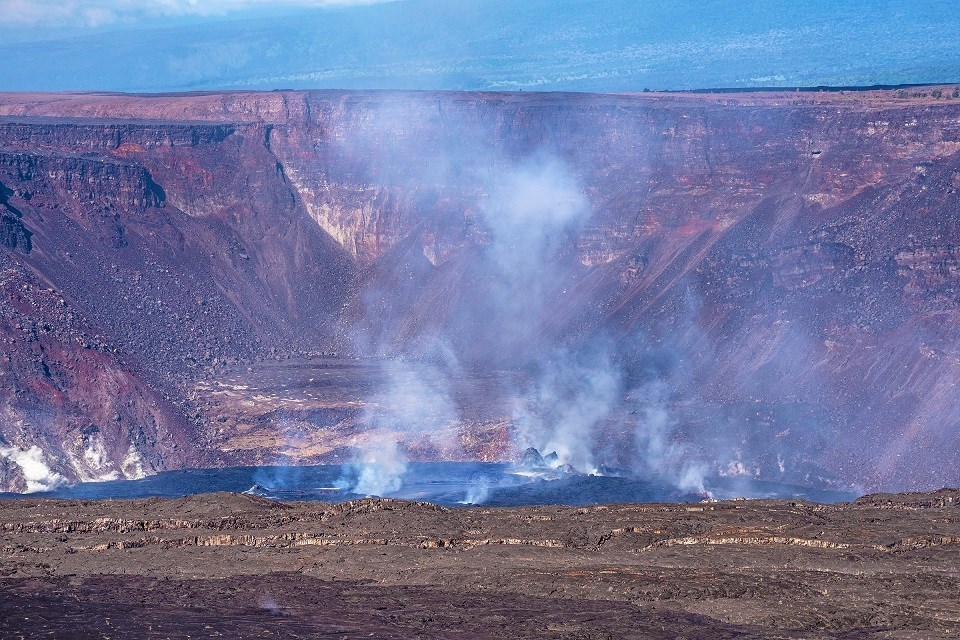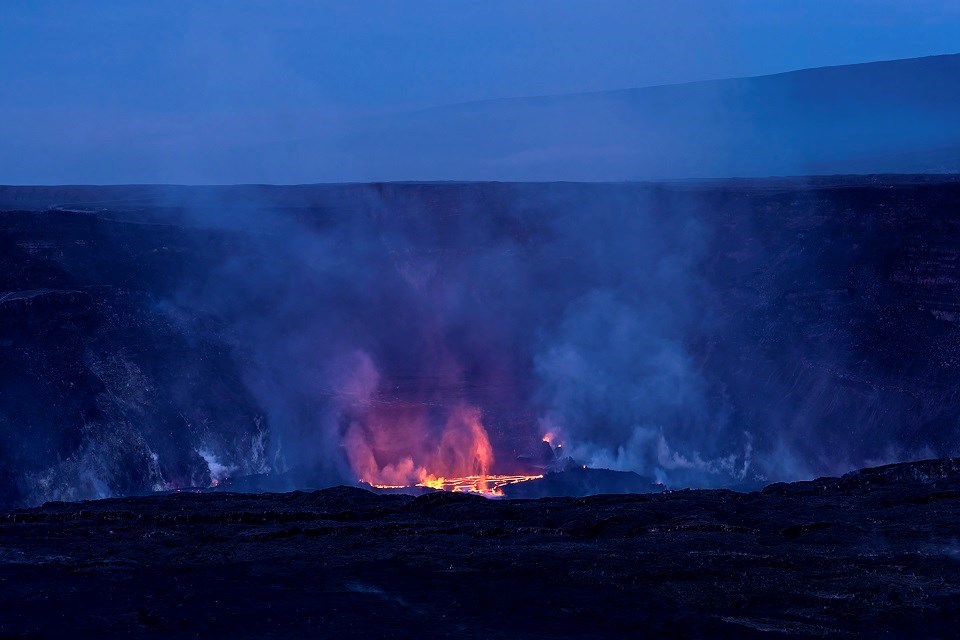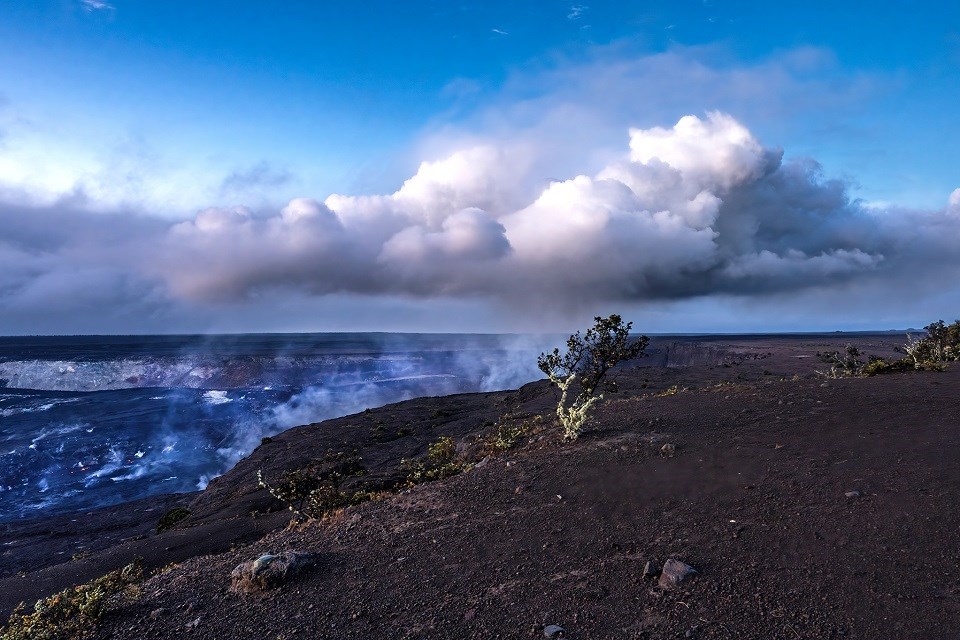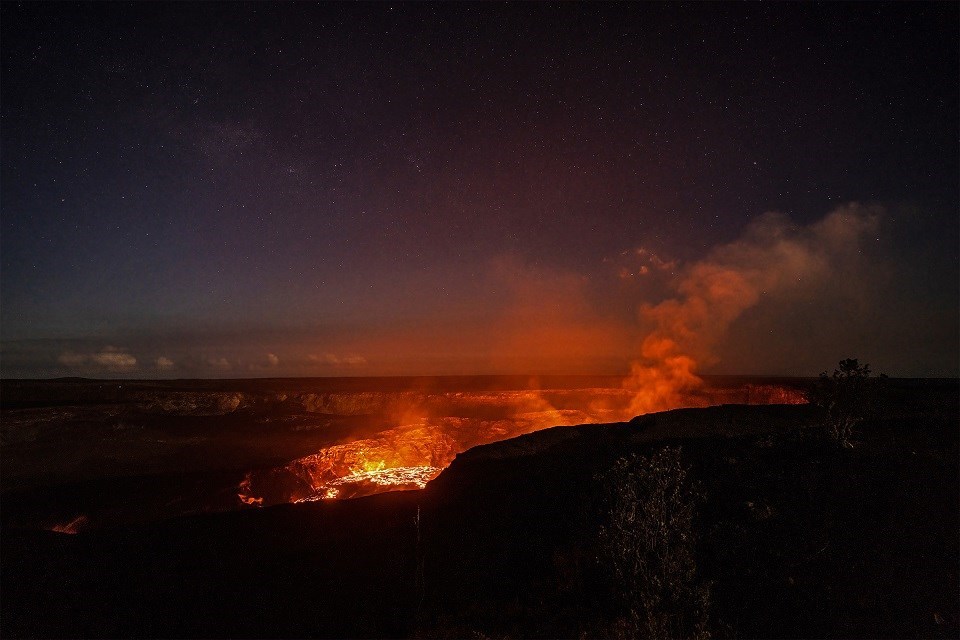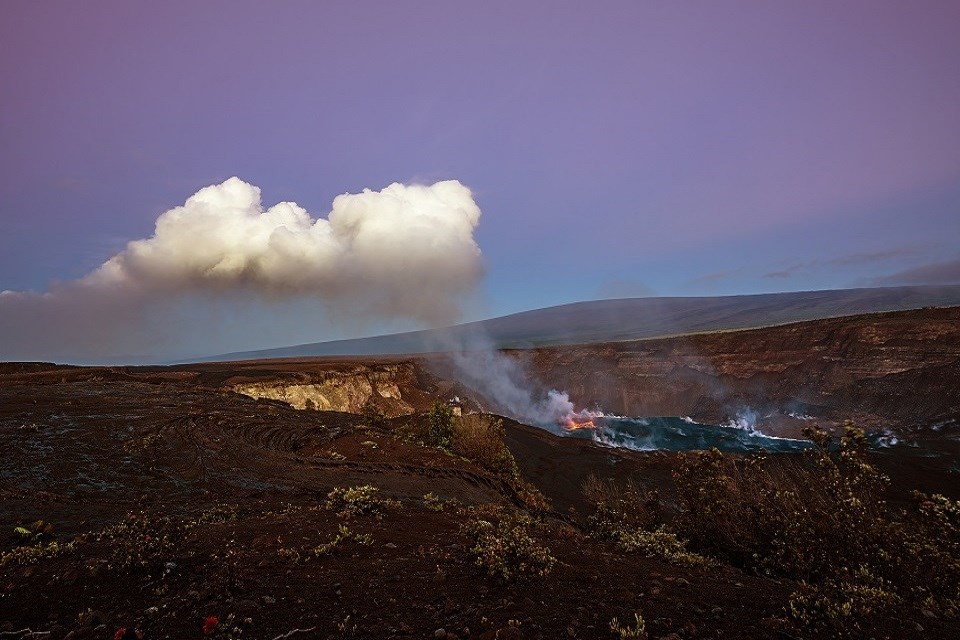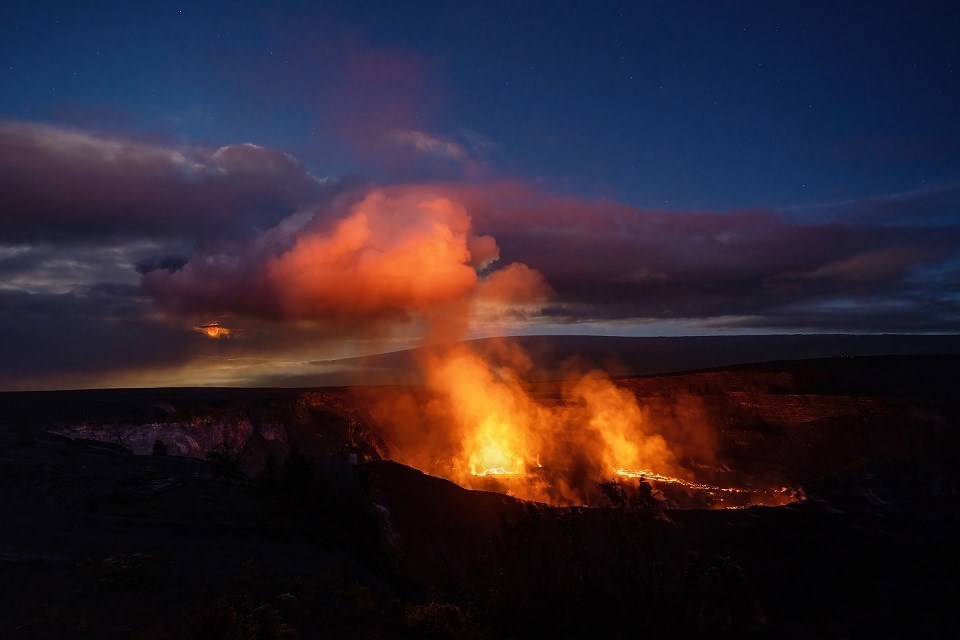 Eruption Viewing Tips
As the lava lake rises within Halemaʻumaʻu crater, so does visitation! That is why we encourage visitors to get here early in the morning, not just to avoid the crowds, but to behold the breathtaking views of your park in the morning light. Avoid arriving between 5 p.m. and 9 p.m. at popular parking destinations like Devastation and Uēkahuna.
Don't forget the essentials! Carry a headlamp if you plan on visiting the eruption at night. Wear sturdy closed-toe shoes and a rain jacket for inclement weather.
Do NOT go into closed areas! The closure marked by rope lines, and hazard signs protects you from potentially lethal volcanic fumes, sudden and unpredictable rim collapses, hidden earth cracks, and much more. Hazardous volcanic gas can be a danger to everyone, especially people with heart or respiratory problems, infants, young children, and pregnant women. Check the air quality before and during your visit.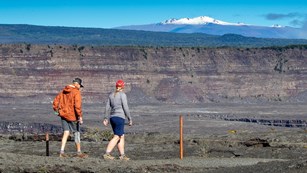 Safety
Many hazards exist in this dynamic landscape. Be prepared and informed so your visit is safe and enjoyable.
Last updated: January 10, 2023