Accessibility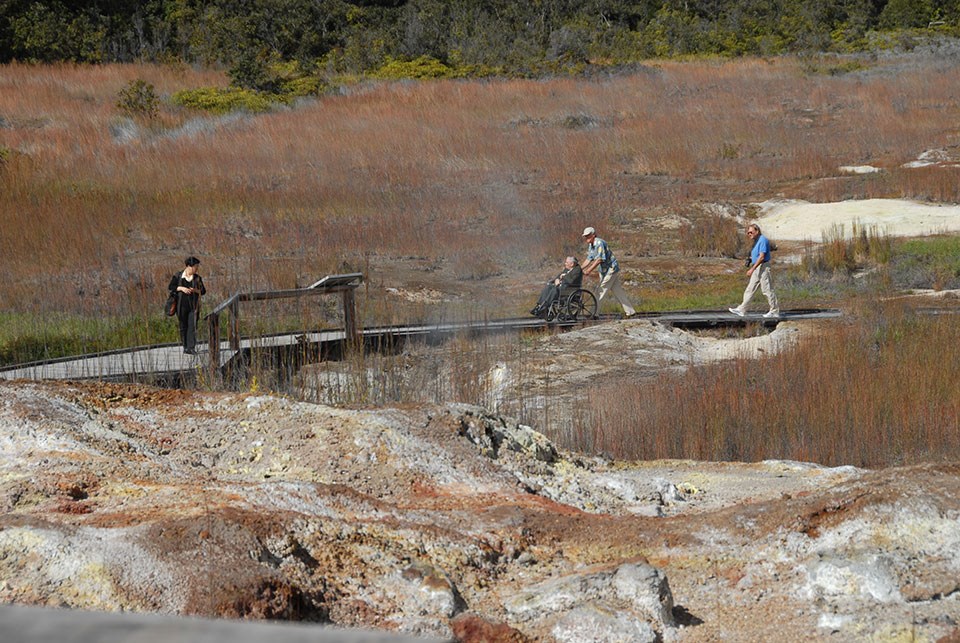 The Kīlauea Visitor Center, Volcano House, and Volcano Art Center (external link) are wheelchair accessible.
Pullouts along Chain of Craters Road afford panoramic views of the park.
Accessible pathways include Devastation Trail, Pauahi Crater, Kealakomo Overlook and Sulphur Banks (from the Steam Vents side).
Drinking Water
Kīlauea Visitor Center and Volcano House have drinking water.
Restrooms
Kīlauea Visitor Center, Volcano House, Kīpukapuaulu picnic area, Mauna Ulu, and the turnaround at the end of Chain of Craters Road all have restrooms or wheelchair accessible toilets.
Wheelchairs
Wheelchairs are available for use at the Kīlauea Visitor Center.
American Sign Language Interpretation
To request a Sign Language Interpreter please call (808) 985 6011 or click to email. A minimum of 14 days notice is required.


Last updated: October 1, 2018