Lodging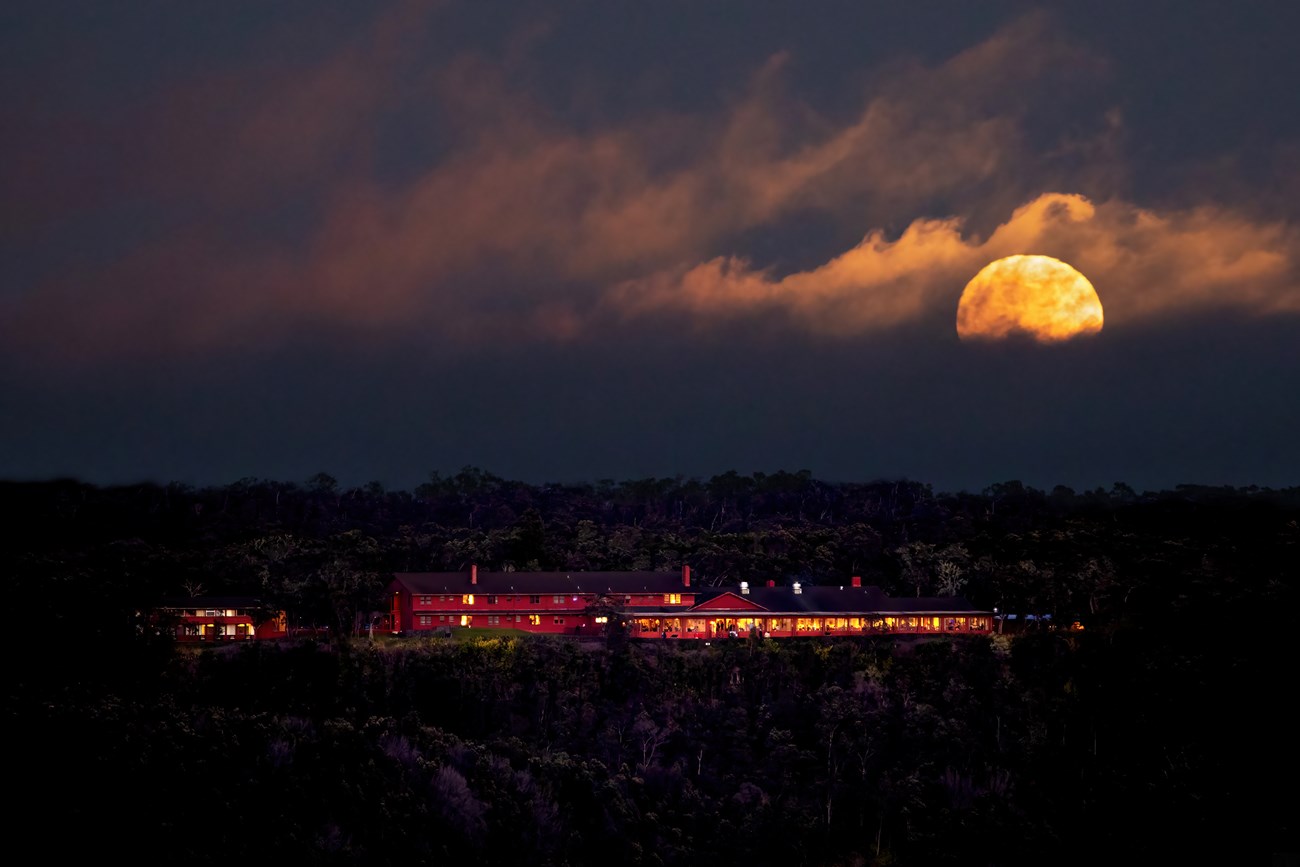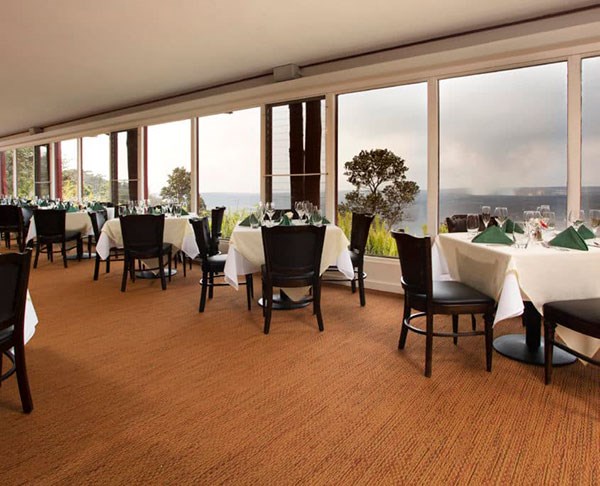 Hawai'i Volcanoes Lodge Company operates Volcano House
Wake up to dramatic caldera vistas at the summit of Kīlauea, one of the world's most active volcanoes. Perched on the rim of Kīlauea caldera with a view toward Halema'uma'u crater, the historic Volcano House has long captured the imagination of visitors from all over the world with its rich cultural legacy, warm Hawaiian hospitality, and iconic location within Hawai'i Volcanoes National Park on Hawai'i Island. Drawing upon a storied history dating back to 1846, Volcano House is now ready for a new era. The restored Volcano House offers 33 historic guest rooms, a dining room, snack bar, lounge, and gift shop, along with cultural events and demonstrations. Volcano House also manages 10 newly refurbished camper cabins and campsites in the nearby Nāmakanipaio Campground.
Volcano House is just a short walk across Crater Rim Drive from park headquarters and the Kīlauea Visitor Center. From Hilo: 30 miles southwest on Highway 11 (45 minute drive); from Kailua-Kona: 96 miles southeast on Highway 11, or 125 miles through Waimea and Hilo via highways 19 and 11 (2 1/2 to 3 hour drive).
Learn more about the history of this iconic hotel
For lodging outside the park:
There are many vacation rentals and bed and breakfasts in Volcano Village, located right outside the park boundary.

See Go Hawaii, the official site of the Hawaii Tourism Authority, for additional listings of places to stay.


Last updated: November 10, 2021