News Release
Importance of lava tubes described in park's latest Hawaiian cultural video, 'Ohi Wai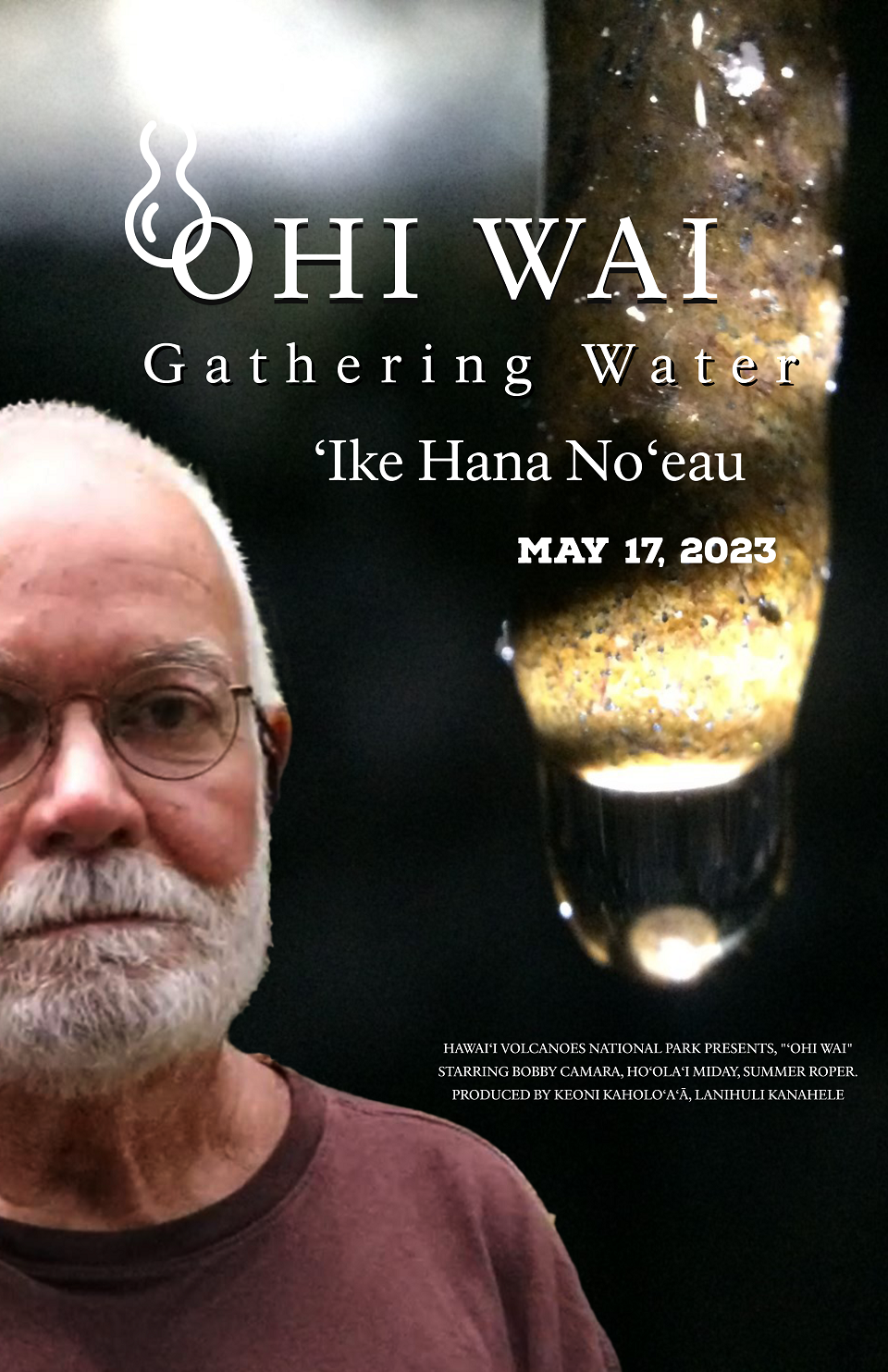 News Release Date:
May 18, 2023
Contact: Jessica Ferracane, 808-985-6018
HAWAII NATIONAL PARK, Hawaiʻi –
A new documentary produced by Hawaiʻi Volcanoes National Park reveals the importance of lava tubes, both culturally and as ecosystems. The short film also shares Hawaiian culture to a broad audience during Asian American, Native Hawaiian and Pacific Islander Heritage Month.     
ʻOhi Wai
is a 10-minute video in the parkʻs ʻIke Hana Noʻeau (Experience the Skillful Work) film series that explains how lava tubes were once conduits for torrents of molten lava. Once the lava stopped flowing, an empty lava tube, or cave, was left behind. Retired park ranger Bobby Camara describes how Hawaiians used the lava tubes to gather wai (water) in ipu (gourds) as it dripped through lava tube ceilings, making life sustainable in arid environments. Park archeologist Summer Roper-Todd shares how lava tubes often house irreplaceable cultural and natural resources. All
lava tubes
are protected in Hawai'i Volcanoes National Park.    
The video can be viewed free on the
park website
and
YouTube
along with other videos in the ʻIke Hana Noʻeau series.
Big Island Television
, which airs in more than 6,000 hotel rooms on the island of Hawaiʻi and on Spectrum Channel 130, will also broadcast
ʻOhi Wai
to its wide audience.    
ʻOhi Wai
was produced by Hawaiʻi Volcanoes National Park rangers and filmed on location in the park. It is accessible with audio description and closed captions in English and ʻŌlelo Hawaiʻi (Hawaiian language).    
The park created the videos for everyone, including kānaka maoli wanting to learn more about their culture, park visitors, local residents, educators and students. The park's non-profit partners, the
Friends of Hawaiʻi Volcanoes National Park
and the
Hawaiʻi Pacific Parks Association
, helped support and fund the ʻIke Hana Noʻeau video project.   
###
Last updated: May 18, 2023