News Release
Little Fire Ants Detected in Hawai'i Volcanoes National Park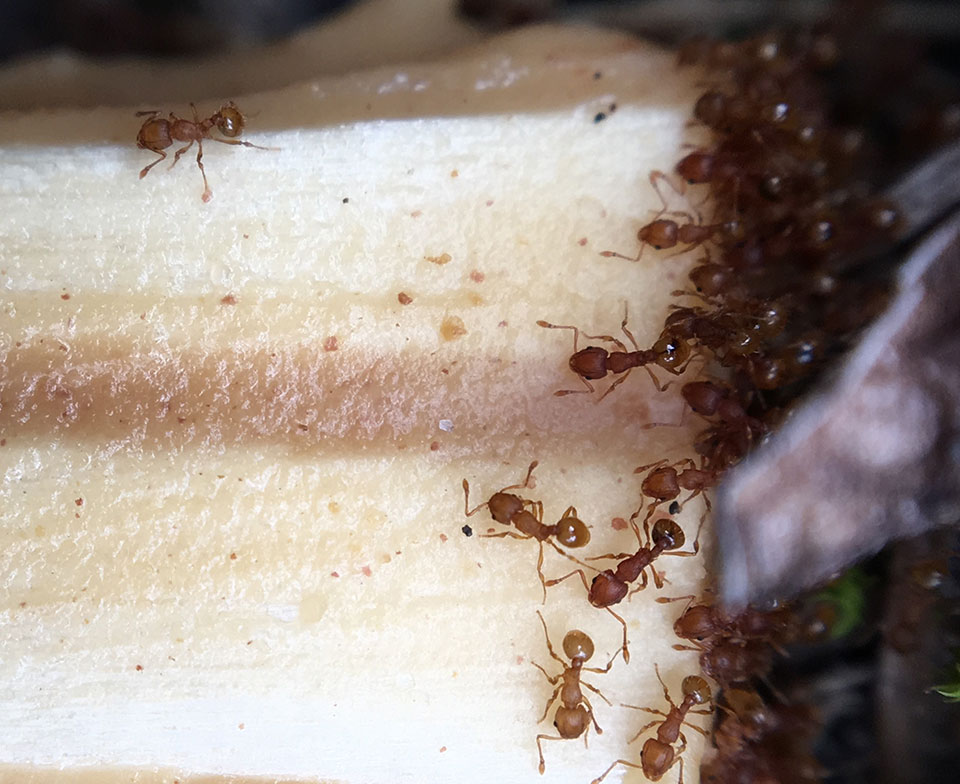 News Release Date:
November 15, 2018
Contact: Jessica Ferracane/Public Affairs Specialist, 808-985-6018
Hawaii National Park, HI
– Park officials have made an unwanted discovery on Kīlauea: the presence of Little Fire Ants (LFA) in the popular Steam Vents area and Mauna Ulu parking lot. These are the first known populations of LFA in the park. 
Intensive sampling is underway to determine if the ants are more widespread. Park scientists are working with partners to respond quickly to the threat and evaluate control options while ensuring visitor safety and protecting native ecosystems. No bites have been reported, and no ant-related closures are in effect. 
Little Fire Ants (LFA) are an extremely noxious invasive species, which can have devastating impacts to native ecosystems and human health. Since 2014, Hawai'i Volcanoes has sought to prevent the introduction of LFA by monitoring equipment, construction material, and the vehicles that transport them, before they enter the park. This year, officials have intercepted the small, biting ants a dozen times. 
"We are concerned for the health and safety of our staff and visitors, and the fragile Hawaiian ecosystems of the park," said David Benitez, park ecologist. "LFA really depend on humans to move them around. We need everyone to ensure their vehicles and gear are free of ants before coming into the park," he said. 
For more information on LFA, how to control them and how to prevent spreading them, visit 
http://www.littlefireants.com
.  
Note to editors: Photos and a short video of LFA in the park are available on the park's official Flickr page:
https://www.flickr.com/photos/144356245@N06/albums/72157703513139724
.
Last updated: November 15, 2018