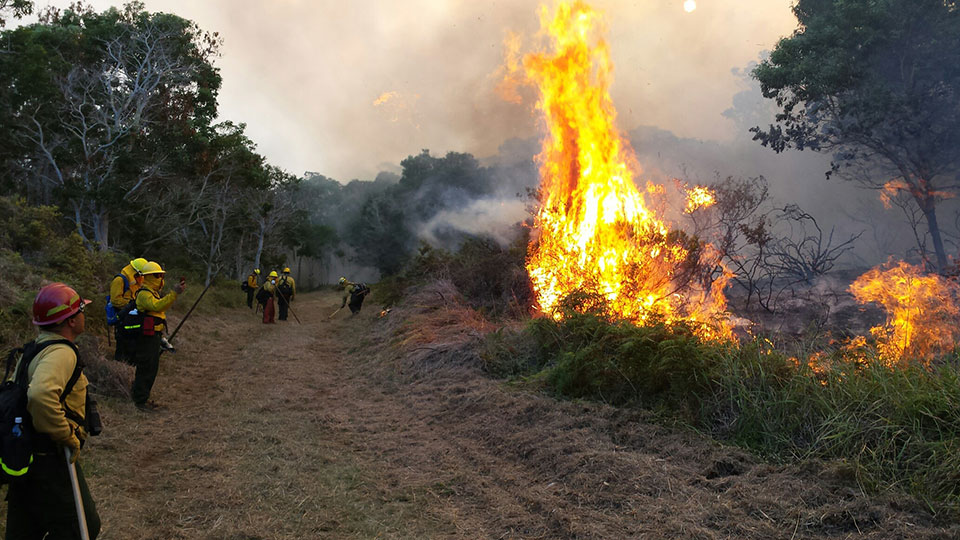 News Release Date:
August 7, 2018
Contact: Jessica Ferracane/Public Affairs Specialist
Hawaii National Park, HI
– The uncontained brushfire that originated in Keauhou Ranch on Sunday has been exacerbated by dry, windy conditions and grew to 1,495 acres overnight. 
The Keauhou Ranch Fire is mostly within Hawaiʻi Volcanoes National Park, and had consumed 1,250 acres of native forest on both sides of Mauna Loa Road by Tuesday morning. The blaze is less than a half-mile from the Kīpuka Ki Special Ecological Area – home to threatened and endangered native plant, animal and bird species – but is not threatening the Volcano community at this time.