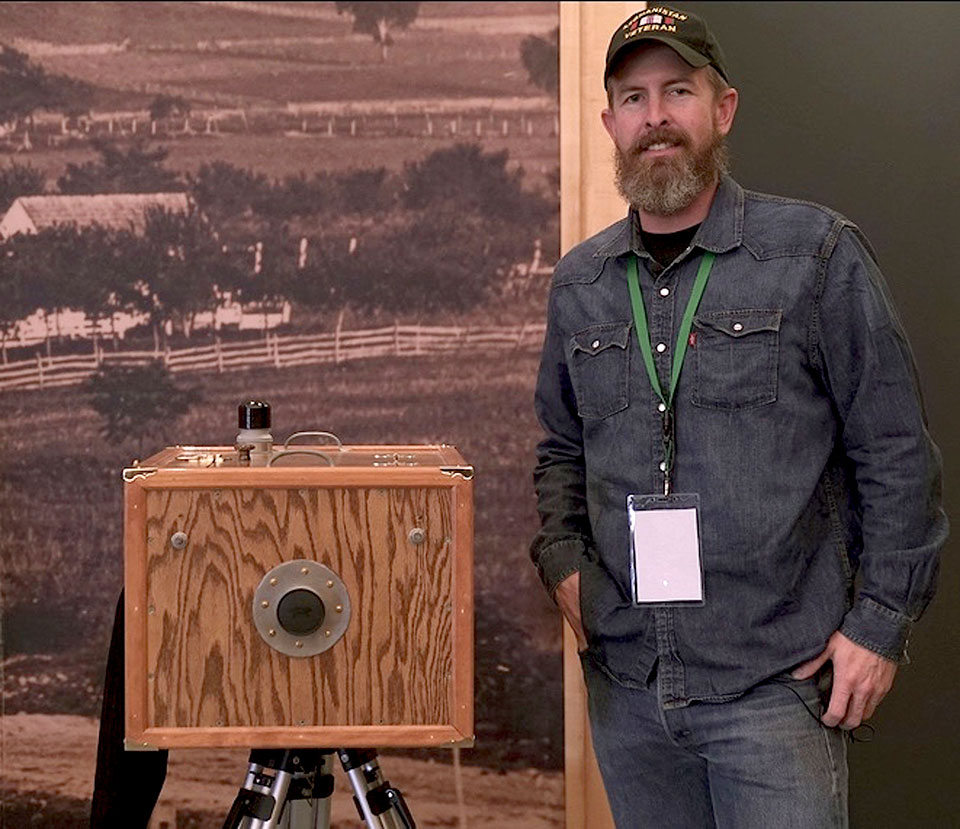 News Release Date:
June 14, 2018
Contact: Jessica Ferracane, 808-985-6018
Hawaii National Park, HI
- Nicholas Collier, Hawai'i Volcanoes National Park's Artist in Residence for June, will showcase his photography at the Kahuku Visitor Contact Station Friday, June 22 at 10 a.m. The event is free to the public. Visitors will find the Kahuku Unit on the mauka (uphill) side of Highway 11 near mile marker 70.5.
"More than likely this will be a show of photographs, but I wouldn't write off having the inclusion of a sculpture or two," Collier said. "My first love is working three-dimensionally." 
Kīlauea has been erupting continuously since 1983, but the most recent eruptions and accompanying earthquakes have caused the indefinite closure of two-thirds of Hawai'i Volcanoes National Park since May 11. However, that's not an obstacle for Collier.   
"A successful residency is one that inspires and creates growth. It's about a response to a time, place, and situation," Collier said. "A circular cycle completed."
A Marine veteran, photographer, sculptor, and installation artist, Collier's path to the artist's vocation might have been true, but it wasn't exactly straight. Mid-way through a degree in graphic design, he quit school to join the Marines. When he returned, he changed his studies to a studio arts program, earning a bachelor of fine arts from George Mason University in 2012 and a master of fine arts from Florida State University in 2016. Having long worked in a variety of sculptural practices, he has turned to portrait and landscape photography, sometimes using his homemade, old-fashioned box camera to help create a fascinating mix of the documentary and the creative within a photograph.  
Collier will be the park's first-ever U.S. Veteran Artist in Residence. The National Parks Arts Foundation is piloting this program to connect thousands of other veterans-turned-artists to the incredible inspiration available to them at places like Hawai'i Volcanoes National Park. 
The project is supported by the
Friends of Hawai'i Volcanoes National Park
and other benefactors. The NPAF is a 501c3 non-profit dedicated to the promotion of the national parks through creating dynamic opportunities for artwork based in the natural and historic heritage of America. Visit
www.nationalparksartsfoundation.org
for details. 

-NPS-