News Release
Hawai'i Volcanoes National Park approaches fourth week of closure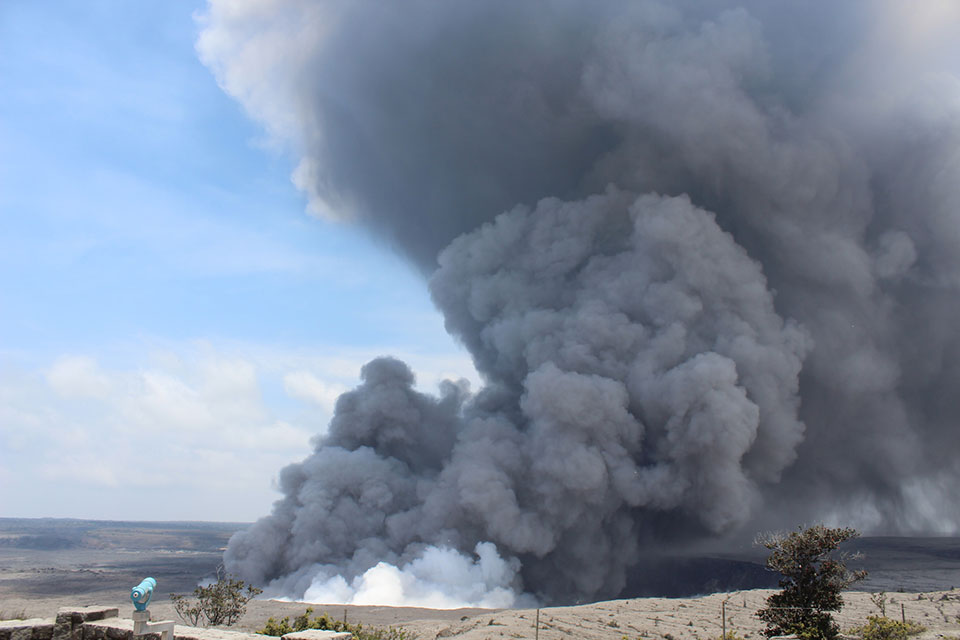 News Release Date:
June 4, 2018
Contact: Jessica Ferracane/Public Affairs Specialist, 808-345-4216 (cell)
Most of Hawai'i Volcanoes National Park remains closed due to increased and damaging earthquakes, corrosive volcanic ash, and continuing explosions from Halema'uma'u, the summit crater of Kīlauea Volcano.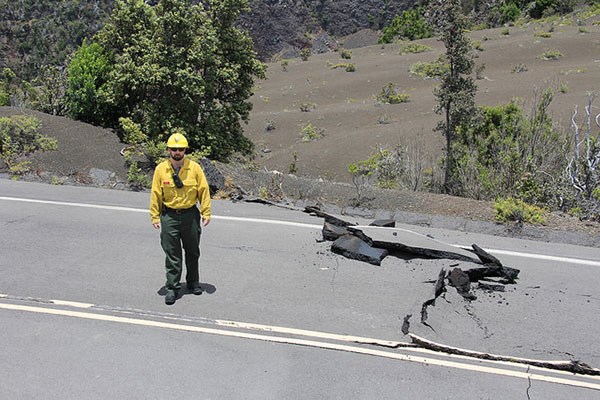 "We understand and commiserate with our community and visitors about the prolonged closure, but we cannot provide safe access to the Kīlauea section of the park as long as these very unpredictable dangers threaten the safety of park staff and visitors," said Park Superintendent Cindy Orlando. "Unlike lava, which you can see coming and avoid, we cannot see or predict earthquakes, nor can we foresee a summit explosion, but both threats continue," she said.
What is visible throughout the park is ash and earthquake damage. Layers of acidic volcanic ash coat picnic tables, roads and overlooks, and ash has caused poor visibility on Highway 11, creating dangerous driving conditions at times. Hundreds of shallow earthquakes beneath the summit of Kīlauea have damaged at least three park buildings, fractured park roads, and snapped water lines. On Sunday, June 3, a magnitude 5.5 earthquake rattled the summit area at 3:50 p.m., cracking the overlook deck at Jaggar Museum. Over the weekend, the U.S. Geological Survey Hawaiian Volcano Observatory (HVO) reported more than 500 earthquakes in a 24-hour period – the most ever measured by HVO scientists.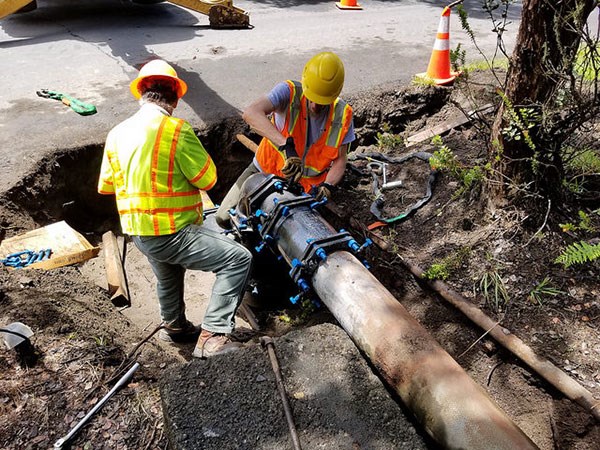 In addition, the park remains without running water. Newly formed earth cracks observed near Hōlei Sea Arch on a recent overflight concern park officials. Crater Rim Drive and Hilina Pali Road near Kulanaokuaiki Campground are impassable in places.
Although U.S Geological Survey aerial footage last week revealed that the former eruption site (unofficially called the "overlook vent") within Halema'uma'u appears to be plugged with rock and other volcanic debris, explosions and resulting ash fall continue. The vent expanded from about 12 acres to more than 100 acres in May, following the ongoing explosions and collapses.
"Unfortunately, there's no way to tell when we can reopen the Kīlauea section of Hawai'i Volcanoes National Park. We'll only reopen when it is safe to do so, and we will need time to assess, make repairs and clean up," Superintendent Orlando said. "In the meantime, we ask for your understanding and support."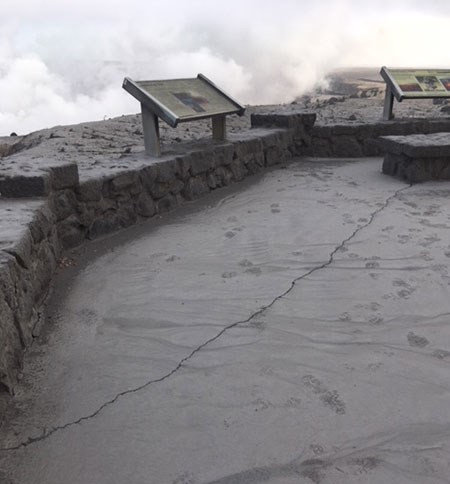 Although two-thirds of the park has been closed since May 11, everyone is invited to visit the park's Kahuku Unit, located an hour south of the main entrance on Highway 11 near mile marker 70.5. The Kahuku Unit is open Wednesday through Sunday, from 9 a.m. to 3 p.m., but can be impacted by poor air quality depending on wind direction. Park rangers are also serving visitors and the community at Mokupāpapa Discovery Center in downtown Hilo Tuesday through Saturday, 9 a.m. to 4 p.m. and starting Mon., June 4, will be on site at the Volcano Art Center's Niaulani Campus in Volcano Village from 9 a.m. to 4 p.m. Rangers are also at the Hilo Airport most days, and at the Naniloa Hotel Sundays and Mondays to answer questions about the park and current eruption conditions.
Last updated: June 6, 2018