News Release
Nature Conservancy transfers 222-acre parcel in Ka'ū to Hawai'i Volcanoes National Park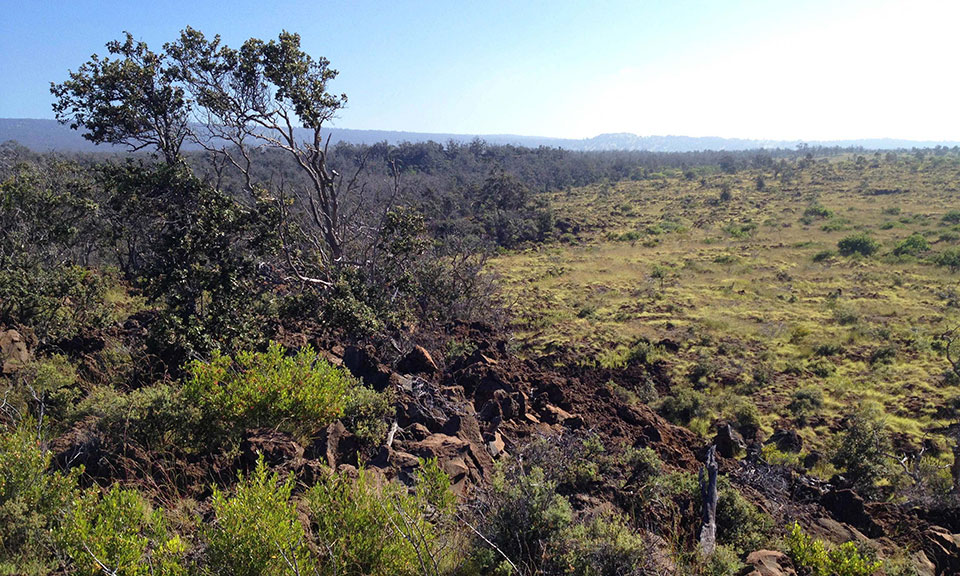 News Release Date:
February 8, 2018
Contact: Jessica Ferracane, 808-985-6018
Contact: Evelyn Wight/Senior Communications Manager, 808-537-3570 (cell)
Ka'ū, Hawai'i
– A 222-acre property at the southern end of Hawaiʻi Island has been transferred from The Nature Conservancy (TNC) to Hawai'i Volcanoes National Park. TNC purchased the property to preserve it for conservation.  The parcel extends along 1.6 miles of Highway 11 between the towns of Ocean View and Nāʻālehu in the Kaʻū district.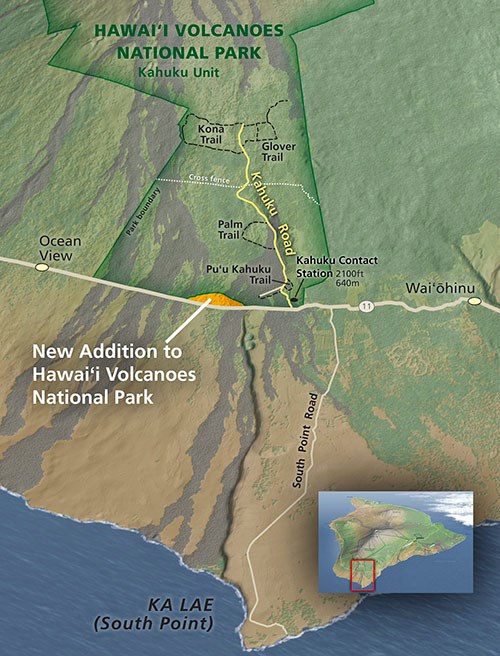 "Hawai'i Volcanoes National Park is thrilled to add this priority conservation habitat to our Kahuku Unit. The parcel contains rare dryland forest plants, native birds, and insects, and a lava tube system,"said Cindy Orlando, Superintendent of Hawai'i Volcanoes National Park. "This action supports our mission to protect the natural and cultural resources and biodiversity of Hawai'i Island. We are exploring ways to make it accessible for park vistiors," she said.
This land parcel was once part of the larger Kahuku Ranch. It is located on a stretch of Highway 11 that sees an estimated two million visitors a year, according to the State Department of Business Economic Development and Tourism (DBEDT).
"This property is a gem that links two types of forest habitat that are increasingly rare in Hawaiʻi: lowland mesic (or temperate) forest and lowland dry forest. These forest areas tend to coincide with where people like to live, so they are threatened globally and here in Hawaiʻi," said Shalan Crysdale, the Conservancy's Hawaiʻi Island Program Director. "We have been working to control invasive weeds such as Christmas berry, and have cleared more than 40 acres through volunteer and staff efforts," he said.
The Conservancy conducted biological surveys and found that despite impacts by invasive weeds and mouflon (big-horned) sheep, the site is home to many native plants. They include lama and 'ōhiʻa trees, ʻūlei (a flexible hardwood with fragrant blossoms), pūkiawe (a shrub with colorful berries), hō'awa (a common food for ʻalalā, the Hawaiian crow) and aʻaliʻi (a flexible shrub with colorful seed pods). Native animals found in the parcel include the endangered ʻio (Hawaiian hawk), ʻōpeʻapeʻa (Hawaiian hoary bat), several species of rare insects, and two honeycreepers, the ʻapapane and ʻamakihi.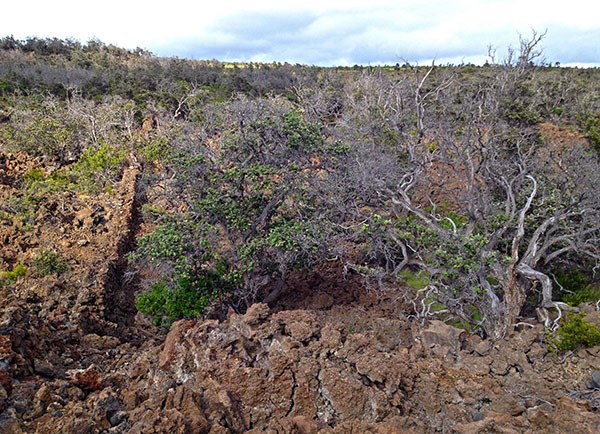 In addition to natural resources, this parcel contains cultural and historical assets, such as the old Mamālahoa Highway, a historic road bordered by a four-foot high rock wall that is an artifact of former cattle ranching in the area. It also includes a trailhead for the historic Kahuku-ʻAinapō trail network.
The Conservancy has a long history of cooperation with private, state and federal partners to link lands together for conservation management. In 2003, TNC and NPS jointly purchased the 116,000-acre Kahuku Ranch. It was the largest conservation land transaction in the history of the State of Hawaiʻi and increased the size of the park to over 333,000 acres. The Conservancy also works with landowners, communities, cooperatives and businesses to establish local groups that can protect land. Examples include watershed partnerships, land trusts, conservation easements, community-based management agreements, and private reserves. These combined efforts help preserve natural areas and important landscapes in Hawai'i and around the globe. To date, the Conservancy has protected 21 million acres in the U.S. and 103 million acres globally.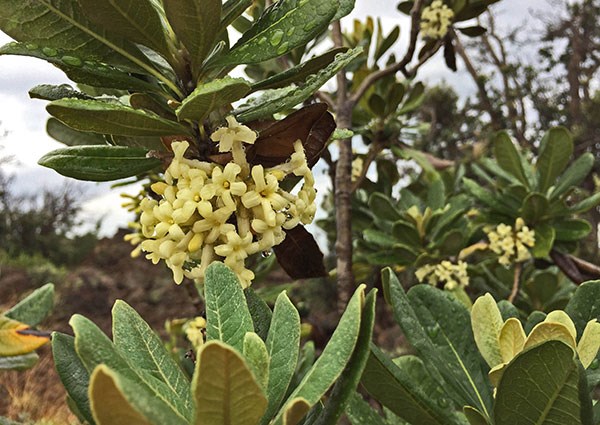 Hawai'i Volcanoes National Park was established in 1916, and its 333,308 acres stretch from sea level to the summit of Mauna Loa. The park's mission is to protect, conserve and study the volcanic landscapes and associated natural and cultural resources and processes, and to facilitate safe public access to active volcanism, diverse geographic settings, and wilderness for public education and enjoyment. More than two million people visited Hawai'i Volcanoes in 2017. More than 20,000 National Park Service employees care for America's 417 national parks and work with communities across the nation to help preserve local history and create close-to-home recreational opportunities.
Last updated: March 6, 2018