Rapid 'Ōhi'a Death
Help prevent the spread of this terrible disease.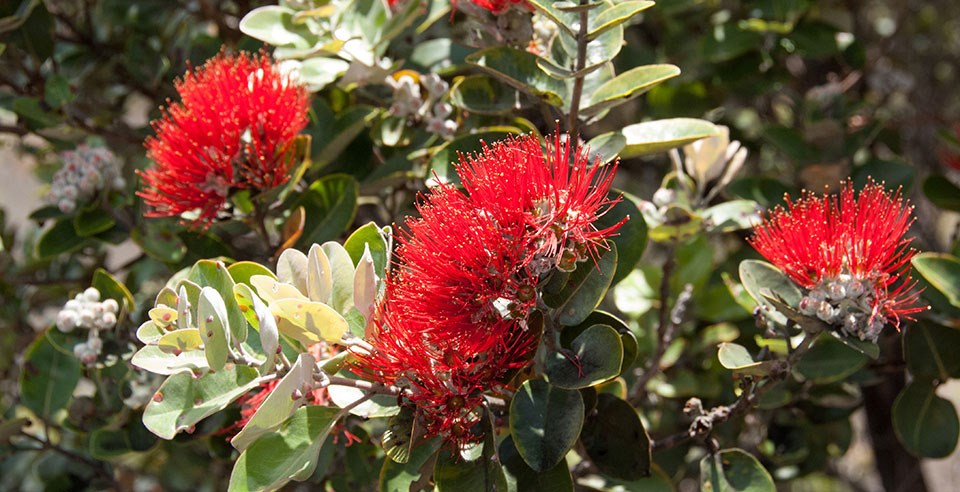 What is ROD: Rapid ʻŌhiʻa Death (ROD) is newly identified fungal disease currently attacking and killing ʻōhiʻa on Hawaiʻi Island. This fungus clogs the tree's vascular system, depriving the canopy of water, and may kill ʻōhiʻa very quickly. ʻŌhiʻa is the keystone species in Hawaiian forests, and ROD has the potential to cause major ecosystem disturbances that will negatively impact watersheds, cultural traditions, natural resources, and quality of life.

Infected 'ōhi'a trees may have individual branches or entire canopies of recently dead and still attached brown leaves. The tree's sapwood may have dark and unusual staining and a fruity odor, though signs of the fungus may not be visible on the outside of the tree. Additional testing is needed to confirm ROD, since 'ōhi'a may also die from other diseases, drought and injury.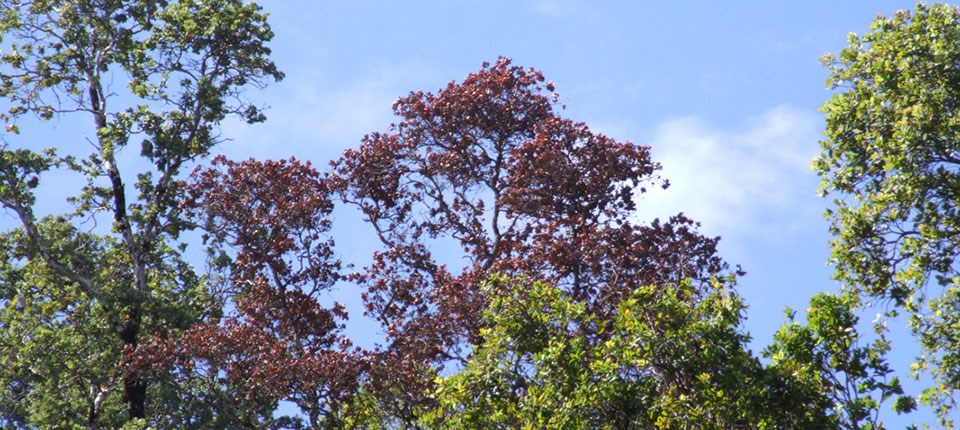 Where is ROD: ROD is found only on Hawai'i Island. In the park, ROD infected trees have been confirmed in the lower elevations of the Kahuku unit, in the Ka'ū District. More recently, infected trees have been identified in Kīpuka Puaulu, 'Āinahou, and Chain of Craters Road near Ko'oko'olau Crater. Hundreds of trees have been sampled throughout the park. ROD has not been found in the rainforests surrounding the Kīlauea Visitor Center nor throughout the summit area including Volcano House, Jaggar Museum, and Thurston Lava Tube. It is important to note, patches of dead trees are found throughout the park, and these do not appear to be caused by ROD.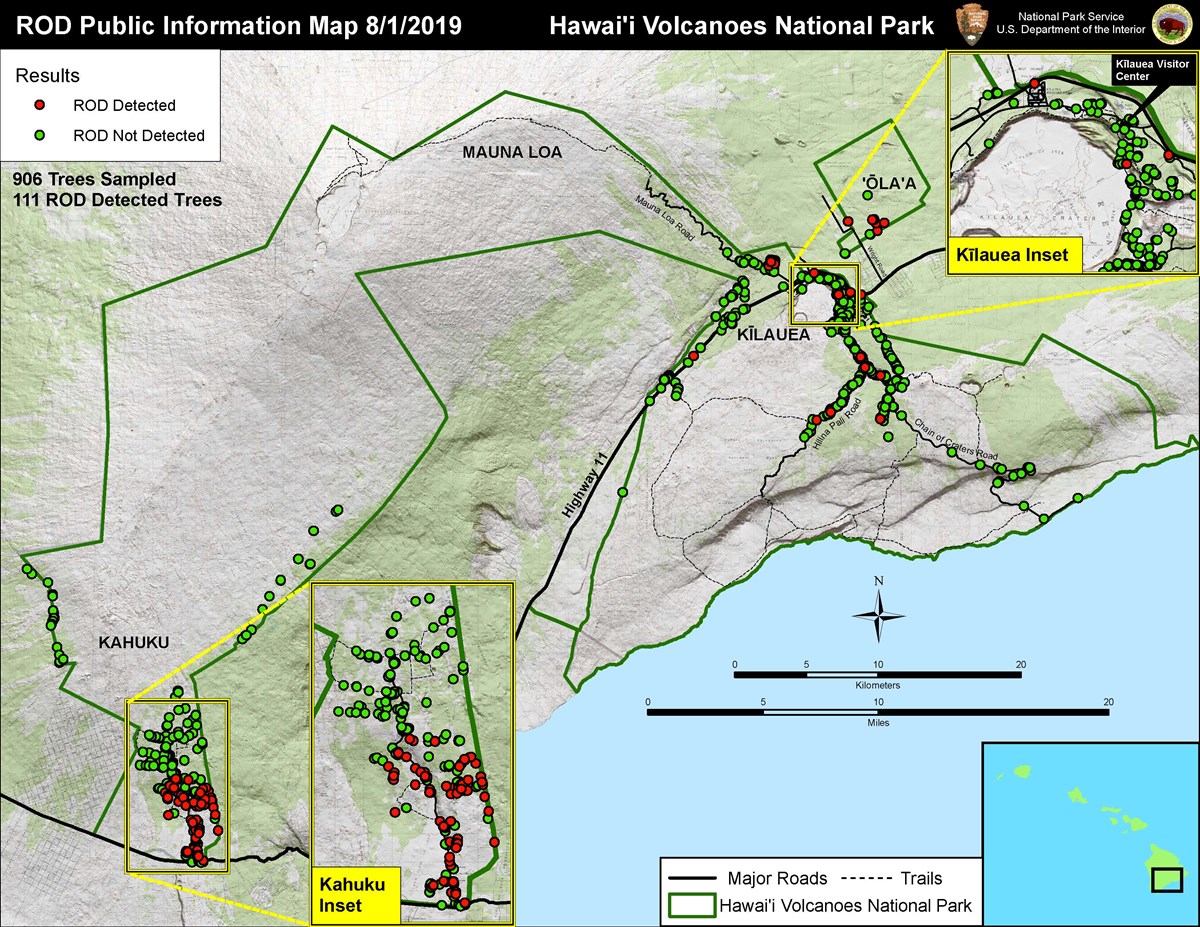 Large map (opens in new window)

What should I do: Please help us prevent the spread of ROD in Hawaii Volcanoes National Park and elsewhere
Do not bring ʻōhiʻa wood or ʻōhiʻa parts into the park.
Make sure your gear including shoes and clothes are clean before and after entering park forests. Brush all soil off of shoes then spray with 70% rubbing alcohol or freshly mixed 10% bleach solution. Clothes can be washed with hot water and soap.
If you've been off-roading or have picked up mud from driving, use a pressure washer with soap to clean all soil off of the tires and vehicle undercarriage.
Avoid contact with suspected ROD trees and surrounding areas to avoid spreading this infectious disease. If you suspect a ROD infected tree in the National Park, please complete this report form (pdf 361KB) and deliver it to any park staff or email it. Please include a photograph if possible.
Avoid wounding 'ōhi'a trees and roots, as wounds may increase the likelihood a tree will become infected.
Look for signs alerting presence of ROD.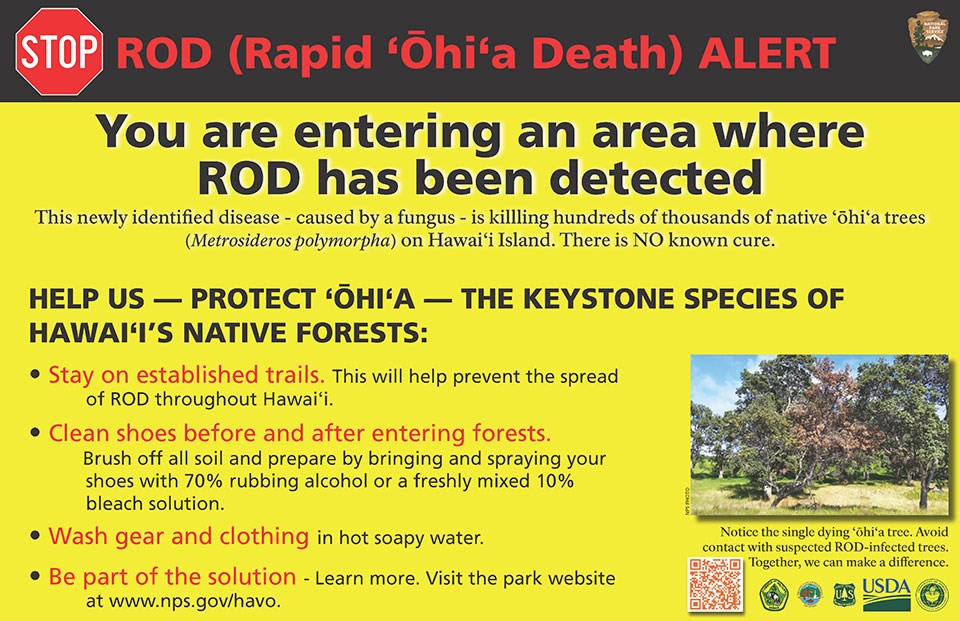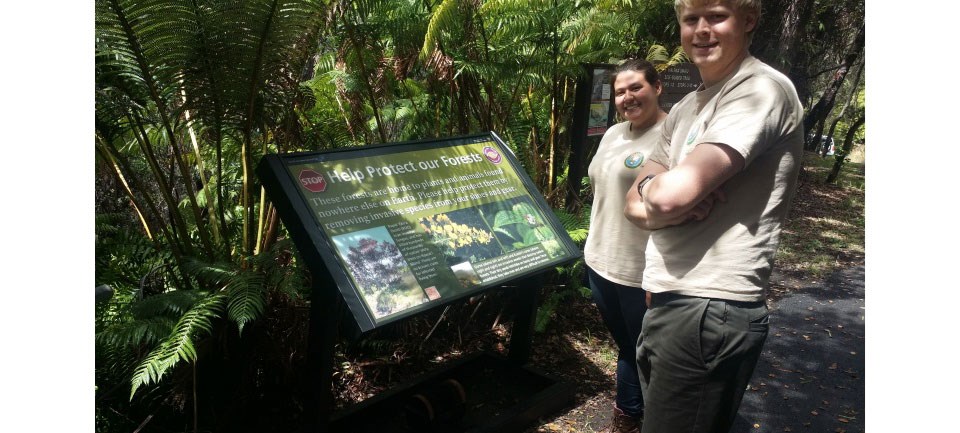 For the most recent Statewide information, maps and updates on Rapid 'Ōhi'a Death please visit:
http://cms.ctahr.hawaii.edu/rod/Home.aspx

Hawaiʻi Volcanoes 2019 ROD Update
Last updated: October 22, 2019