Article
New research finds fencing out ungulates protects ʻōhiʻa forests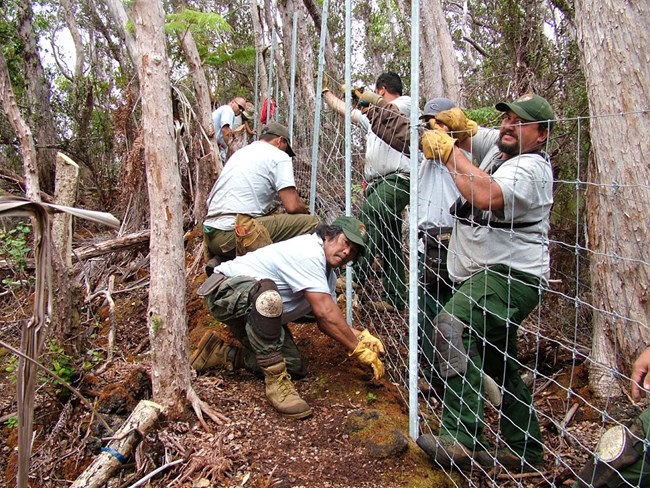 The forests you see in Hawaiʻi Volcanoes National Park today have been protected by generations of resource managers who have worked to build more than 170 miles of fence to protect forest ecosystems from cattle, sheep, goats and pigs (ungulates). It has become evident that this work may be one of our best defenses against Rapid ʻŌhiʻa Death (ROD).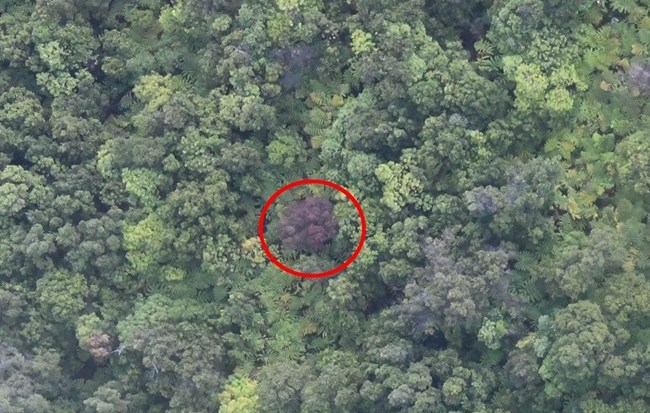 A team of researchers recently published their work on ROD in an article, "Spatial Patterns of ʻŌhiʻa Mortality Associated with Rapid ʻŌhiʻa Death and Ungulate Presence." Using newly developed airborne camera systems, the team mapped vast areas on Hawaiʻi Island, including native forests in Hawaiʻi Volcanoes National Park. They documented a much higher level of ʻōhiʻa death in areas with hooved animals compared to areas where the animals are fenced out.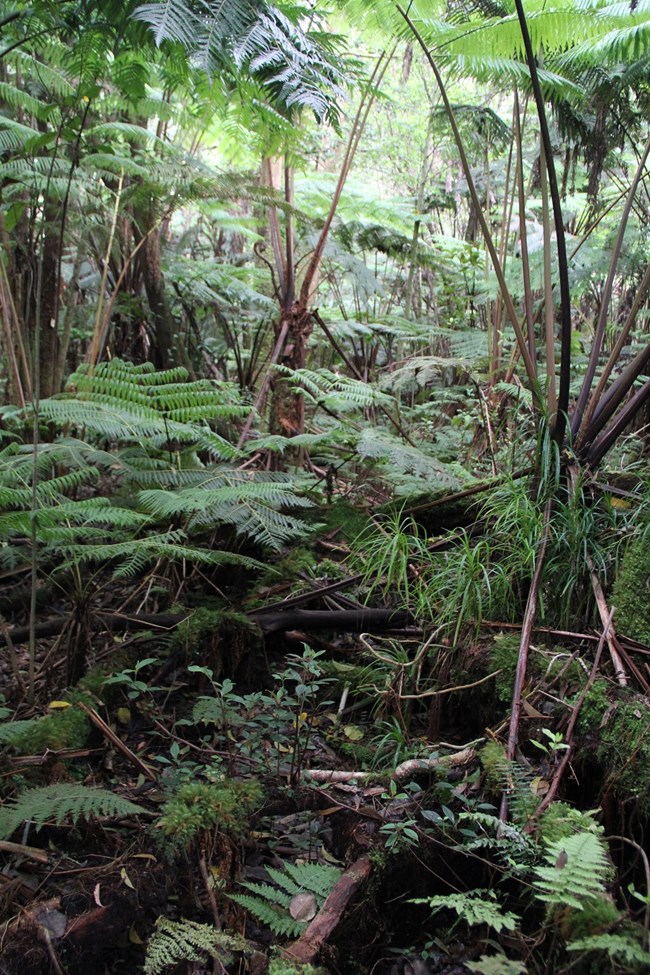 They note that "suspected ROD tree densities in neighboring areas containing ungulates were two to 69 times greater than those found in ungulate-free zones." This is the first published result of observations that researchers have discussed for a couple of years.
"Our research provides further evidence that fences and ungulate removal are effective strategies to protect our native forests from invasion and widespread ROD-induced mortality, and we are seeing that first-hand in Hawaiʻi Volcanoes National Park. The focal sites include forests near the summit of Kīlauea, including Nāhuku and the ʻŌlaʻa Tract rainforests and the Kahuku Unit," said David Benitez, an ecologist at the park and co-author of the paper. "We are very excited about this collaborative research, and the resulting technologies such as a safer and more cost effective airborne mapping system which can pinpoint ROD outbreaks across vast areas on all Hawaiian Islands," Benitez said.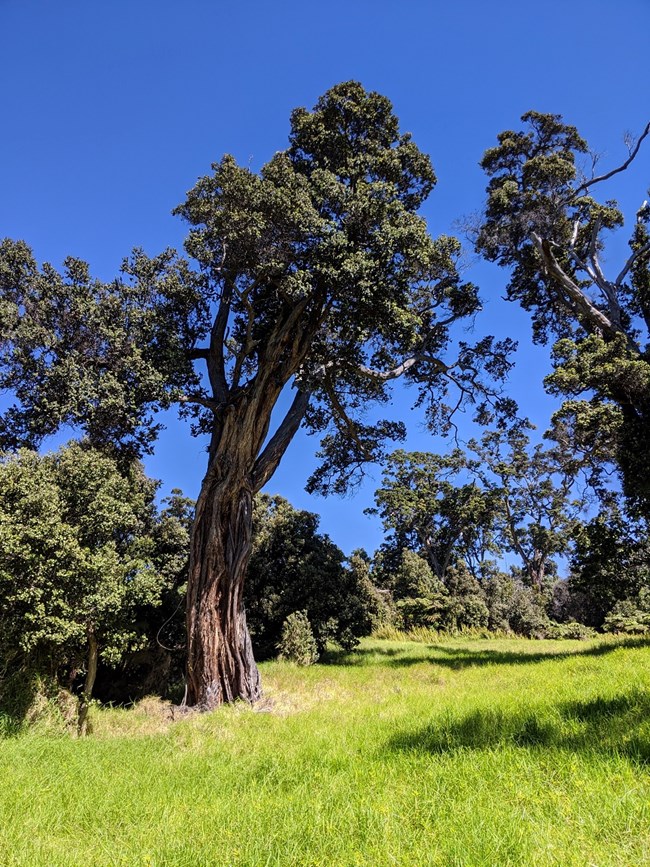 One of the paper's conclusions is that "The spatial patterns of 'ōhi'a mortality observed across all four sites included in this study showed significant differences in areas with and without ungulates, suggesting that ungulate exclusion is an effective management tool to lessen the impacts in ROD in forested areas in Hawai'i."
The areas surveyed in Hawaiʻi Volcanoes National Park include forests in the Kahuku Unit, Nāhuku lava tube area and the Koa Unit of the ʻŌlaʻa Tract.
Read the full 15-page research article that published August 4, 2021 here:
https://www.mdpi.com/1999-4907/12/8/1035
.
The researchers include scientists from Hawaiʻi Volcanoes National Park , the University of Hawaiʻi at Hilo, the U.S. Department of Agriculture, and the U.S. Forest Service.
Last updated: August 13, 2021