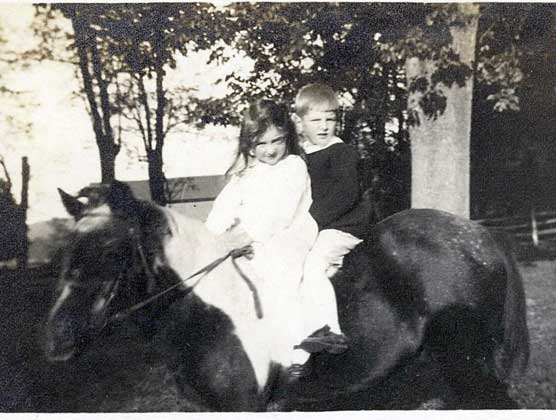 News Release Date:
July 13, 2009
Sunday, August 9, 1:00 p.m.-4:00 p.m.
Skip the traditional August Pool Party and come to Hampton for a Pony Party! This afternoon of old fashioned fun will bring smiles to the faces of parents and children alike. Bring your children between ages 2 and 10 to enjoy the free pony rides and fun pony games on the Hampton Home Farm!
All guests once traveled to and from Hampton Mansion on horseback and horse riding was an important skill. The Ridgely children learned to ride on ponies, which were small enough to be comfortable and safe for the children. All upper class children during the time were expected to know how to handle a horse and the children of the Ridgelys, who raised race horses, were especially likely to need the skill. Imagine growing up at Hampton in a time when horse riding carried as much importance for the wealthy as reading or writing!
Enjoy pony games and crafts by the Lower House on the Home Farm. Join in a miniature horse race using stick horses! Find your "horse" shoe and race to the finish line! Complete a pretty pony craft! Most importantly, join in the "mane" event and ride on one of the ponies as the Ridgely children would have done.
Bring the whole family down to Hampton for the Pony Party! "Rein" or shine, this fun-filled family event will brighten your day! Don't say "neigh" to having fun, "gallop" over to the Hampton Home Farm. Make sure to remember your camera!