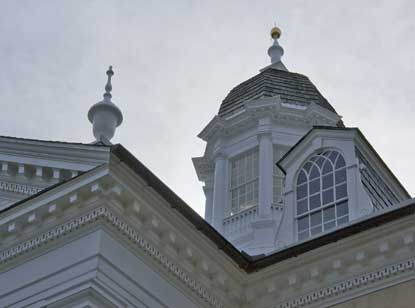 News Release Date:
March 16, 2009
Sunday, March 29, 2009 at 2 p.m.
Join author and educator Ann Milkovich McKee for this one-hour introduction to architecture. In part one of a two-part lecture series, Ms. McKee will present the basics of American architecture, concentrating on styles found commonly in Maryland and those styles that can be found at Hampton National Historic Site. This lecture is the perfect opportunity to learn more about all those "old" homes and buildings that you find across the state of Maryland.
The second part of this lecture series will be on Sunday, April 26, 2009. In part two, participants will embark on a two hour walking tour of the Hampton Estate to see in person and in detail the various architectural and building styles represented on the 226 year old property. It is not necessary to attend both lectures, although some information presented in the first lecture will be built upon during the walking tour.
Ms. McKee is the author of Images of America: Hampton National Historic Site and is currently working on several historic structures reports for Hampton NHS. Ms. McKee was an assistant professor in the historic preservation department at Goucher College before opening her own architectural, hertiage education, and preservation consulting firm.
For More information, please call the park at: 410-823-1309 Ext. 237.
Admission is free, and the site is handicap accessible.