Plan Your Visit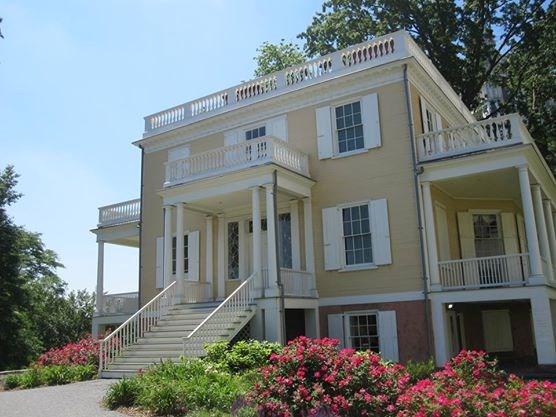 How would you like to 'step back in time' and visit the home of a founding father?
We'll guide you on the right path!
The Grange is believed to be the only home Alexander Hamilton ever owned. Over the years, it has been an investment for a real estate speculator, a foreclosed property, a chapel, and a National Memorial. The building has been moved twice. But it has always remained an integral part of the Harlem neighborhood, changing as New York City changed around it. Alexander Hamilton's was originally located a few blocks away, but today the Grange still rests on his property that he owned in the early 1800s.
Admission to the site and tours of the home are free of charge. Reservations are required for groups of 10 or more. The period rooms are accessible only by guided tours. Pets and firearms are not allowed inside Hamilton Grange National Memorial.
This section will assist you with planning your visit with basic information, directions and transportation suggestions, places to go, things to do, and more!
Teachers, please see the "Education" section for information about bringing your school group to Hamilton Grange National Memorial.


Last updated: March 5, 2021