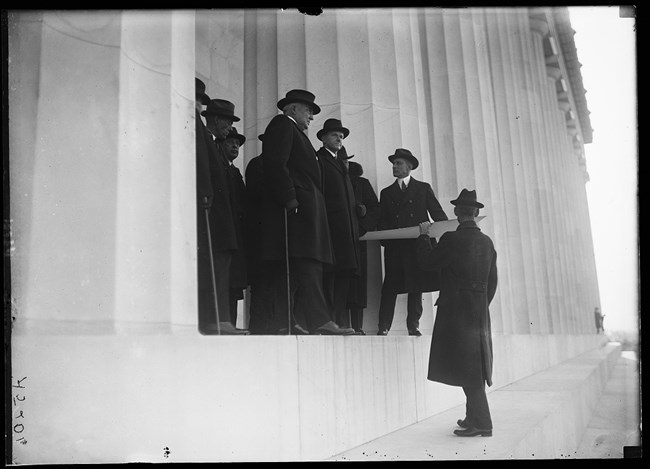 Designed as a memorial symbolizing reunification of the North and South after the Civil War, Arlington Memorial Bridge links the Lincoln Memorial in Washington, D.C., and Arlington House, the Robert E. Lee Memorial, in Arlington, Va. The bridge also serves as the ceremonial entrance to Arlington National Cemetery, our nation's most hallowed ground and the final resting place for more than 400,000 active duty service members, veterans and their family members. The following is based on an article written by Richard F. Weingroff, historian for the Federal Highway Administration about the bridge's history, construction, and significance.
Learn more by reading the
Historic American Engineering Record's report on Arlington Memrorial Bridge
.