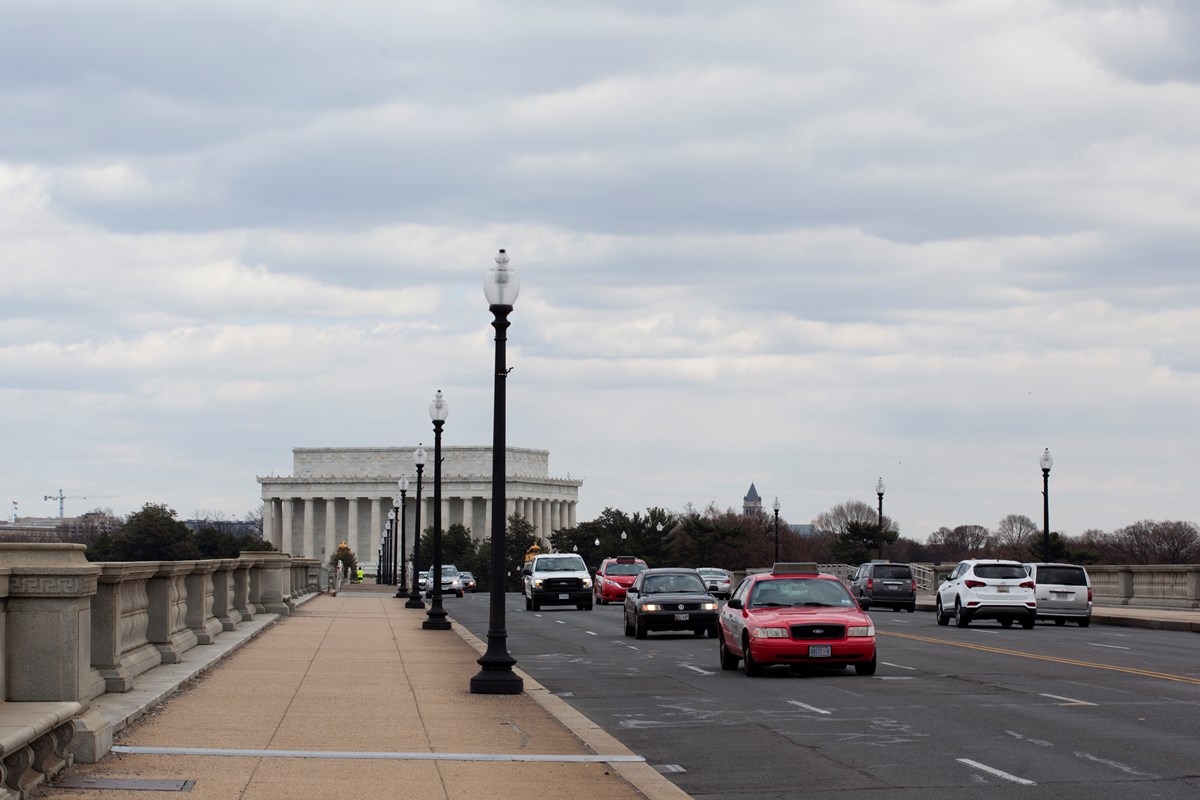 What's happening now?
Ongoing staging area set-up and construction preparation
Drivers should watch for workers moving equipment to staging areas south of Memorial Circle and in cross-walks near Arlington Memorial Bridge. Workers may temporarily close lanes or stop traffic in order to stage equipment and construction materials. Use caution and follow workers' signals when you drive near the staging areas, around Memorial Circle, and on Arlington Memorial Bridge.