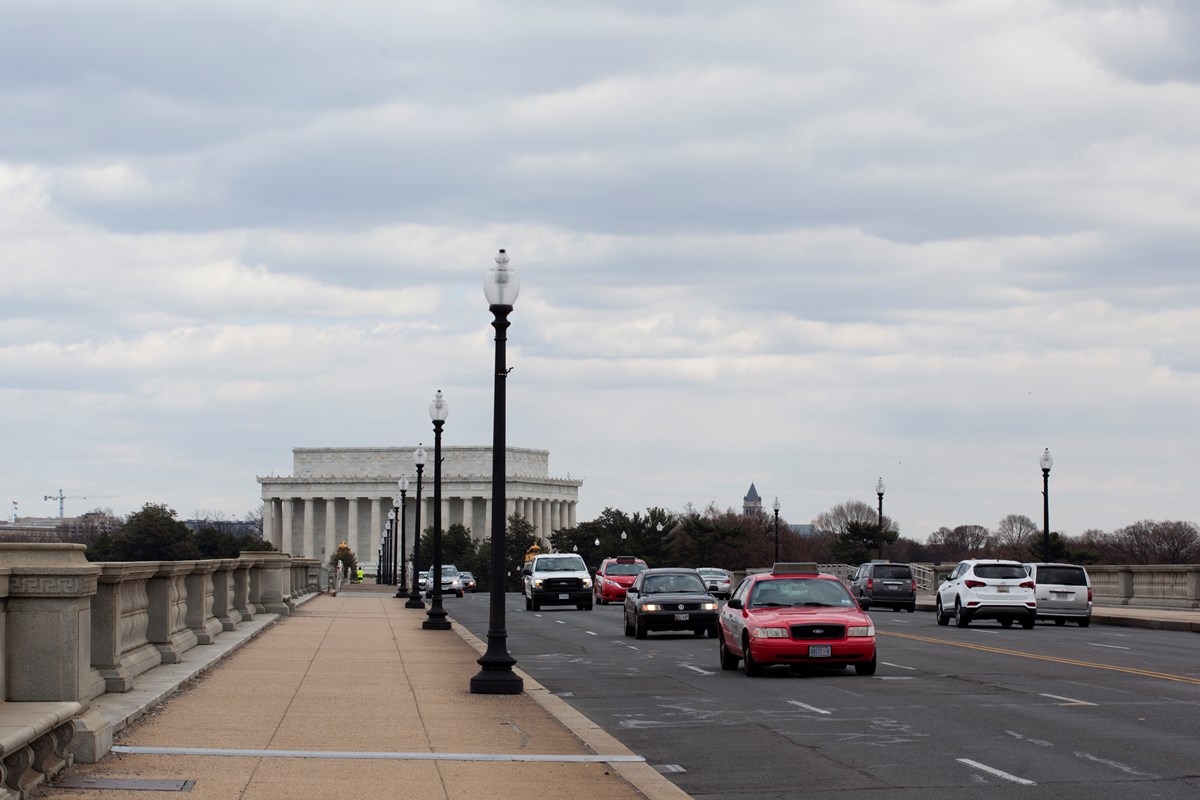 What's happening now?
Preparations for planned, temporary total closure
Workers are staging materials and moving barges to get ready for the total closure of Arlington Memorial Bridge beginning on Friday, September 28 at 7 p.m. and ending on Monday, October 1 at 5 a.m. The bridge will be closed to drivers, pedestrians, and cyclists during the weekend. You can detour around this work by using:
Metro
Francis Scott Key Bridge
Theodore Roosevelt Bridge (Interstate 66)
14th Street Bridge (Interstate 395)
Woodrow Wilson Bridge (Interstate 495, the Capital Beltway)
Ongoing staging area set-up and construction preparation
Drivers should watch for workers moving equipment to staging areas south of Memorial Circle and in cross-walks near Arlington Memorial Bridge. Workers may temporarily close lanes or stop traffic in order to stage equipment and construction materials for work that will begin in earnest this fall. Use caution and follow workers' signals when you drive near the staging areas, around Memorial Circle, and on Arlington Memorial Bridge.