News Release
Prairie Day 2018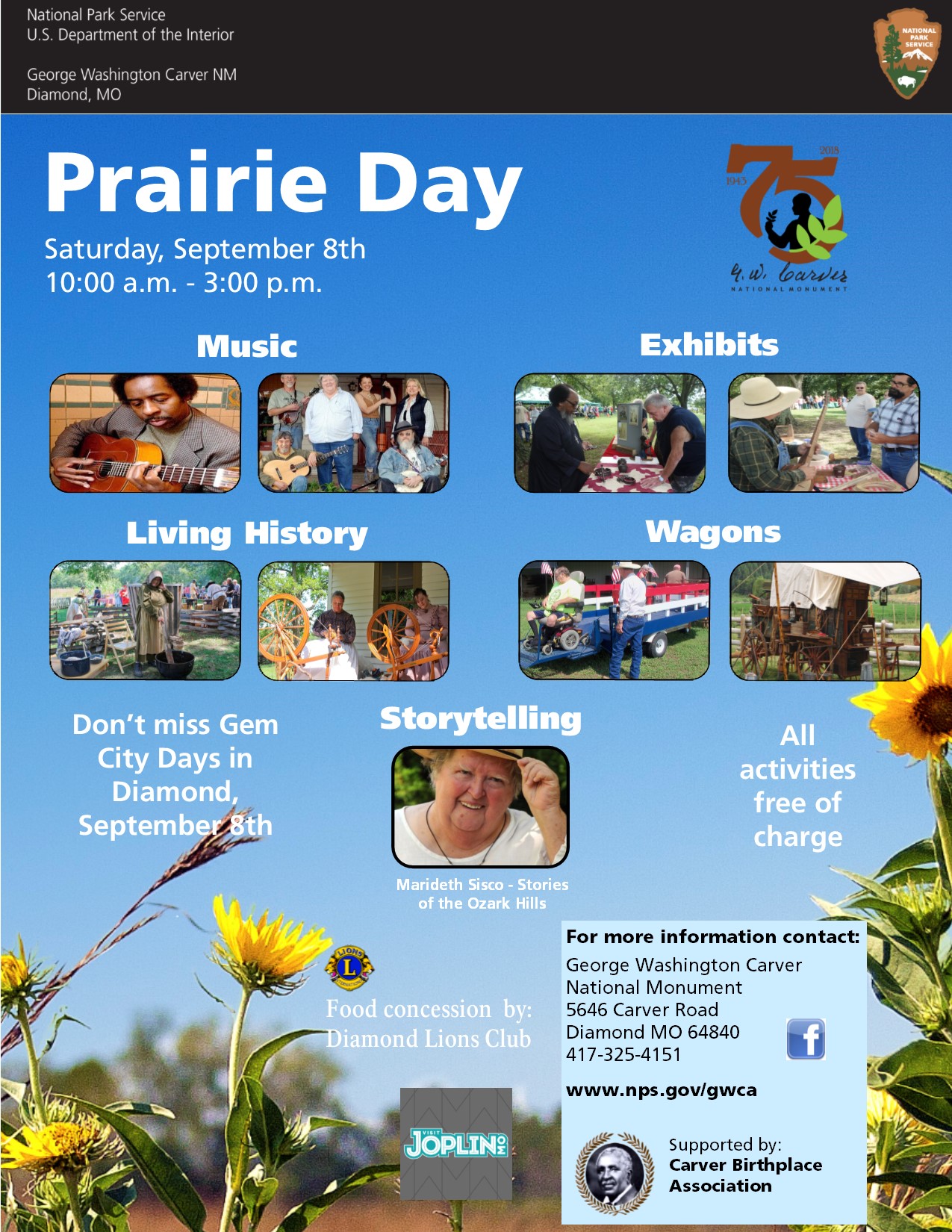 News Release Date:
August 1, 2018
Prairie Day
Saturday, September 8, 2018
10:00 a.m. to 3:00 p.m.

Mark your calendars for Prairie Day, set for Saturday, September 8, 2018 from 10:00 a.m. to 3:00 p.m. Prairie Day is FREE of charge. Learn more about George Washington Carver's childhood environment through storytelling, living history demonstrations, wagon rides, exhibits, and music. Musical performances by Ripplin Creek, Lem Sheppard, Blackberry Winter Band, Fiddle and Banjo, Holmes Brigade Shirkers, Homemade Jam Dulcimers, and Corbin and McAlister Old Time Music will highlight the day. Renowned storyteller, Marideth Sisco will share stories of Ozark history.
Living history demonstrations will be set up at the 1881 Moses Carver House. New this year is a chuck wagon, beekeeping and pollinators, and broom making, in addition to the popular candle dipping, lye soap making, and many others. Across the grounds will be exhibits about slavery, the Civil War, quilting, native grasslands and wildlife, archeology, and much more. Kids may earn a special junior ranger badge. Storytellers will be on board during horse-drawn wagon rides and there will be a wheelchair accessible wagon. Be sure to save the date and join us for a fantastic Prairie Day!
This "Find Your Park" event invites the public to see that a national park can be more than a place -- it can be a feeling, a state of mind, or a sense of American pride. Beyond vast landscapes, the campaign highlights historical, urban, and cultural parks, as well as the National Park Service programs that protect, preserve and share nature, culture, and history in communities nationwide.
Administered by the National Park Service, an agency of the Department of the Interior, George Washington Carver National Monument preserves the birthplace and childhood home of George Washington Carver, scientist, educator, and humanitarian. Please call the park at 417-325- 4151 between 9 a.m. and 5 p.m. for further information. Visit our website at www.nps.gov/gwca and Facebook page. The park is located two miles west of Diamond, Missouri, on Highway V, then south ¼ mile on Carver Road.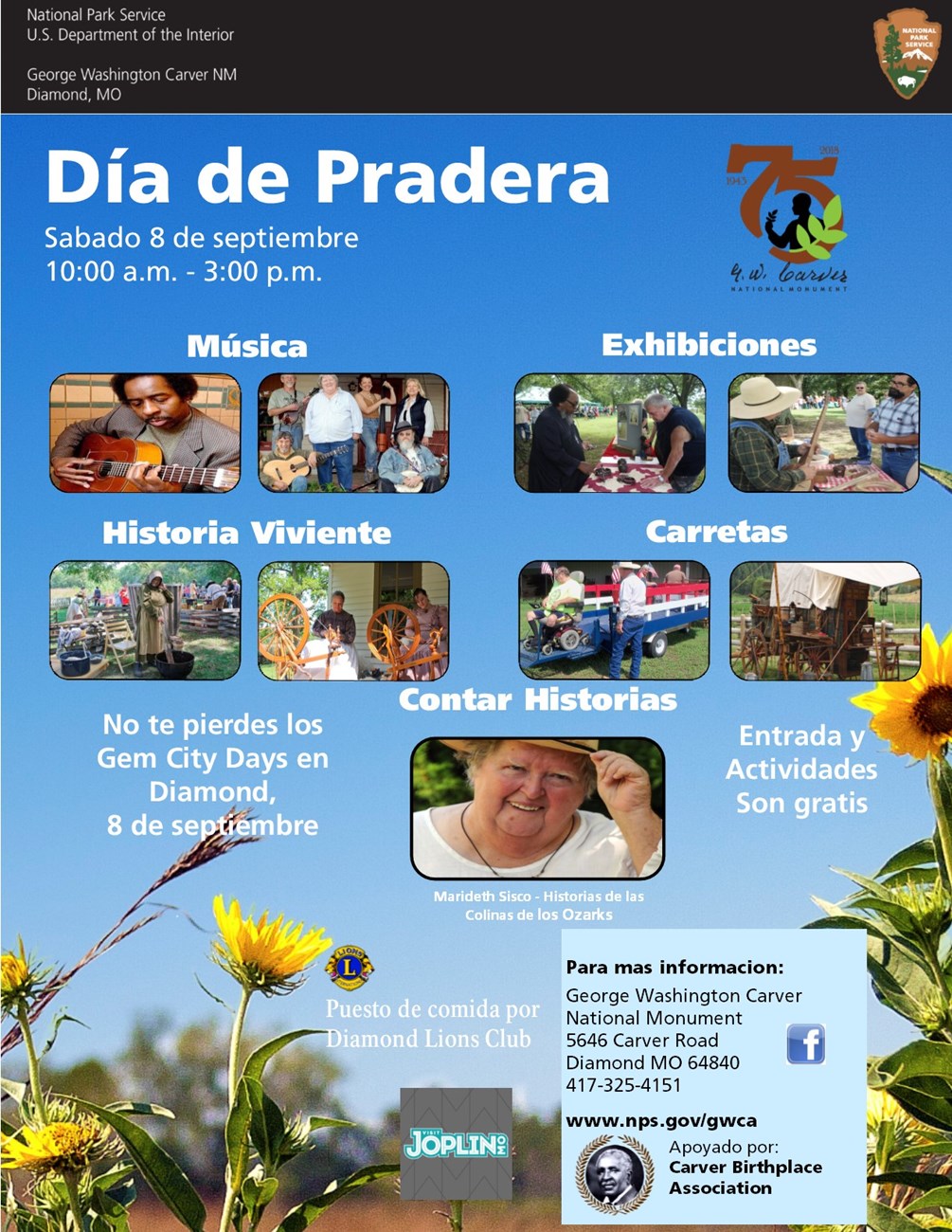 Last updated: August 27, 2018