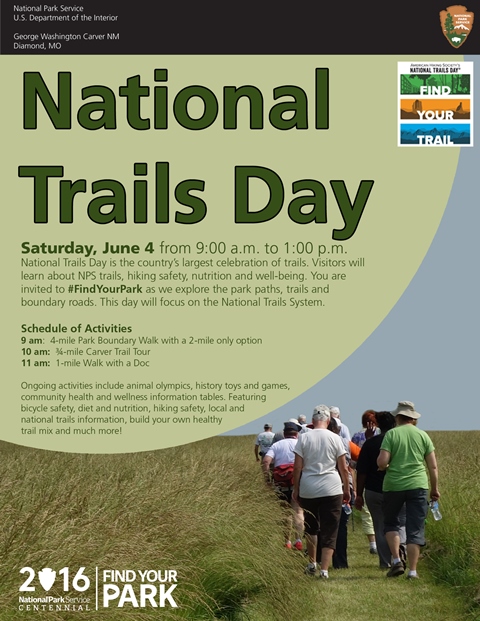 News Release Date:
May 8, 2016
 NATIONAL TRAILS DAY
Saturday, June 4, 2016
9:00 a.m. to 1:00 p.m. 
National Trails Day is the country's largest celebration of trails. Visitors will learn about NPS trails, hiking, safety, nutrition, and well-being. You are invited to "Find Your Park" as we explore the park paths, trails, and boundary roads. This day will focus on the National Trails System. 
National Trails Day Press Release