Swimming
Gulf Islands National Seashore offers many miles of shoreline for swimming and wading in the Gulf of Mexico and other bodies of water. During the summer season (mid-May through August) lifeguards may be on duty at Opal Beach in the Santa Rosa Area, Langdon Beach in the Fort Pickens Area, Johnson Beach in the Perdido Key Area, and the designated swim beach on the south shore of Ship Island. In other areas and at times when lifeguards are not present swim at your own risk.
Safety Tips:
Never swim alone, use the buddy system
Know your abilities and limitations
Get weather reports and rip current conditions
No diving sandbars are prevalent in the area
Parents should always watch children in the water
Swim near lifeguard stands and ensure lifeguard is on duty
If in trouble call out or wave arms for assistance
Follow all lifeguard directions
Beach Warning Flags:
In the park's Florida areas, beach warning flags are displayed at entrance stations and at many beach access points. Link to today's flag report.
Red over Red (two flags flying): Water closed to the public.
Red: High hazard, high surf and/or strong currents.
Yellow: Medium hazard, moderate surf and/or currents.
Green: Low hazard, calm conditions, exercise caution.
Purple: Dangerous marine life.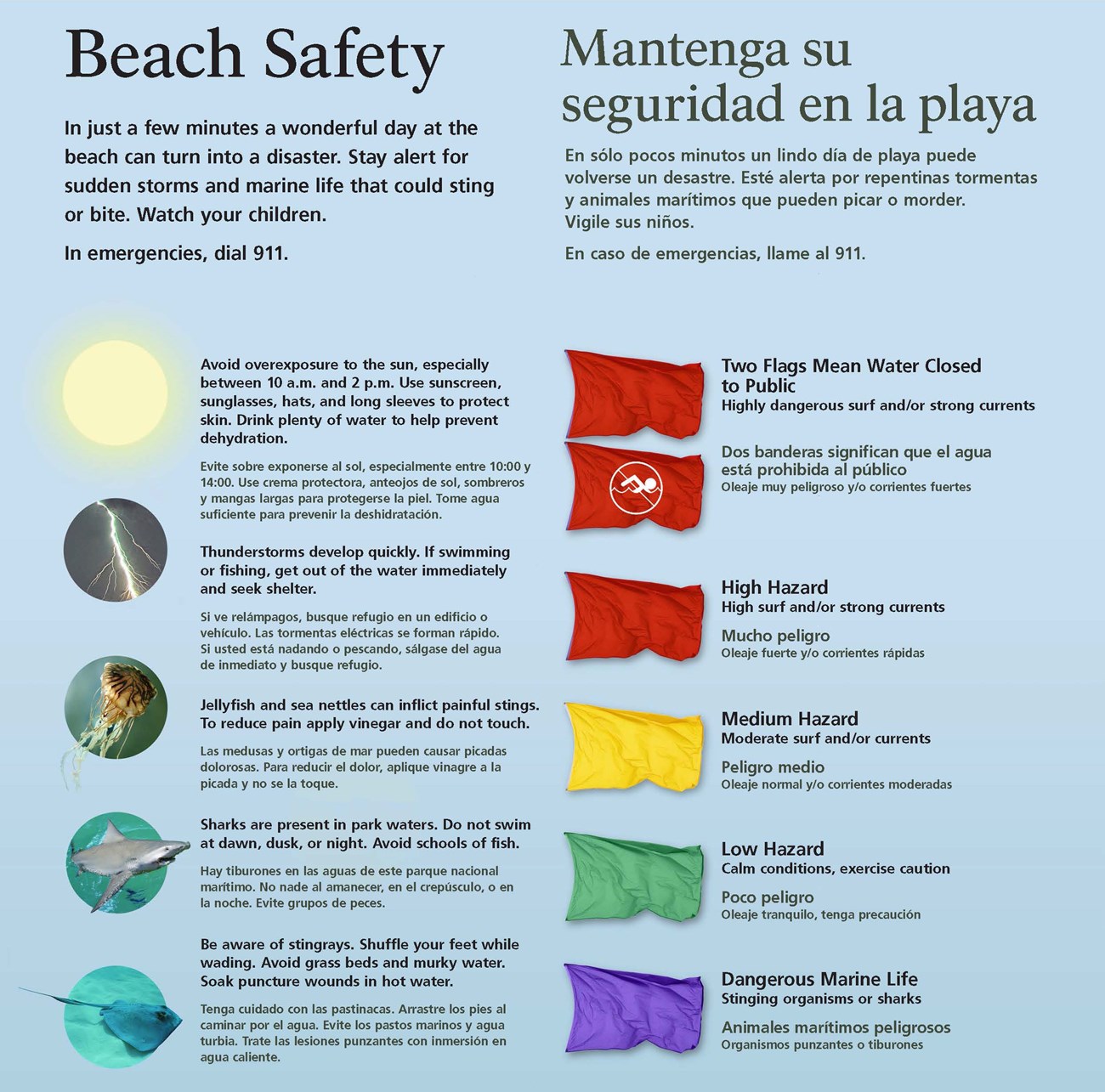 Last updated: April 27, 2022