Things To Do
Visitor Centers are great places to find information, view interpretive exhibits and spend a rainy day.
Outdoor Activities includes information on recreation in Grand Teton National Park.
Ranger Programs includes information on ranger-led hikes, evening programs and other ranger-led activities in the park.
Nearby Attractions includes links to local agencies and partners as well as nearby National Park Service areas. Expand your visit to Grand Teton National Park by sightseeing and recreating on some of our nearby lands.
Concessioner Activities includes information on guided trips and activities provided by official park concessioners.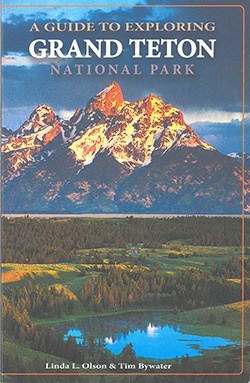 A Guide to Exploring Grand Teton National Park is a delightful guide to Grand Teton National Park and surrounding areas. Provides wonderfully informative insights for motorists, families, causal hikers and others who want to learn more about the wonders of this magnificent corner of Wyoming. This is a great little guide which will be invaluable for planning a trip to the park.


Last updated: March 30, 2016