String and Leigh Lakes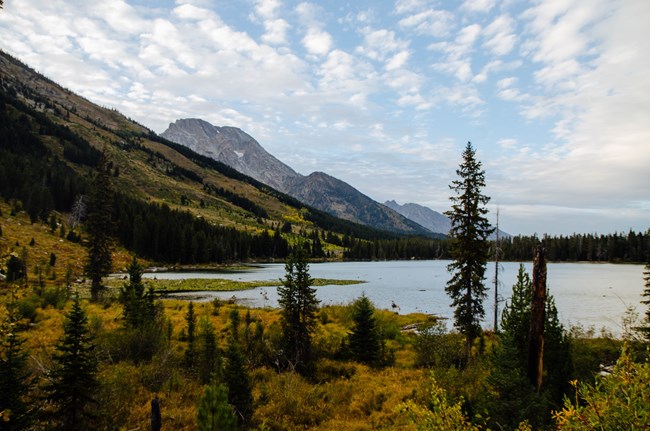 Explore String and Leigh Lakes
String and Leigh Lakes offer various opportunities to recreate or relax in Grand Teton.
String Lake is a shallow lake and is a popular area for picnics and swimming. Bring your own boat and paddle around String Lake before portaging up to Leigh Lake. No roads go to Leigh Lake and it is only accessible by foot or boat.
String and Leigh Lakes offers access to multiple trails. Stroll along the shore of either lake for an easy to moderate hike, or head into Paintbrush Canyon for a strenuous hike.
Drive the Teton Park Road and turn at the North Jenny Lake Junction to access String and Leigh Lakes. Parking is limited.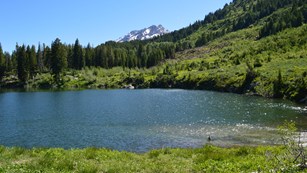 Hike to Bearpaw and Trapper Lakes
Hike along the forested shorelines of String and Leigh Lake to reach Bearpaw and Trapper Lake.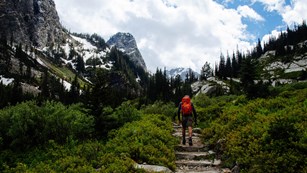 Hike the Paintbrush-Cascade Loop
Loop through Paintbrush and Cascade Canyons on this very strenuous day or overnight loop hike.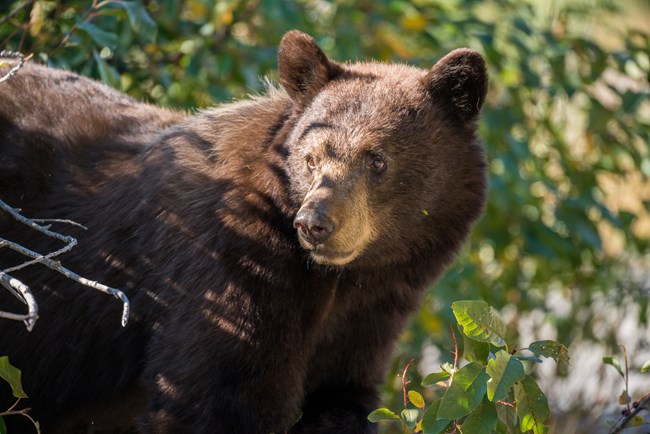 Bear and Wildlife Safety
Do you know what to do when encountering a wild animal? String and Leigh Lakes are home to black bears, moose, deer, and other large animals. Bears are often seen on trails and in the developed areas. Being prepared for an animal encounter can help ensure the safety of you and the wildlife.
When picnicking at String and Leigh Lakes, always stay with your food and make sure it's easily packable. Store food in bear boxes when done.
Learn more about how to
stay safe
in bear country.
Safety tip:
never approach a wild animal. Always maintain a distance of at least 100yds/91m from bears and 25yds/23m from other wildlife.
Additional String and Leigh Lakes Information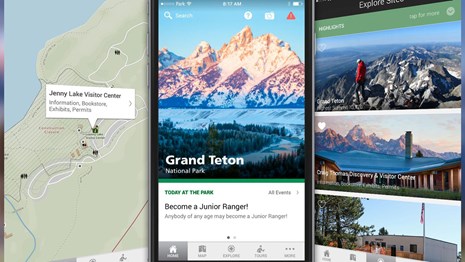 We have an app for that
Download our new app before you get here! Explore Grand Teton and discover places to visit, find a bite to eat, and a place to stay.
Last updated: February 23, 2022