Pumpkin Carving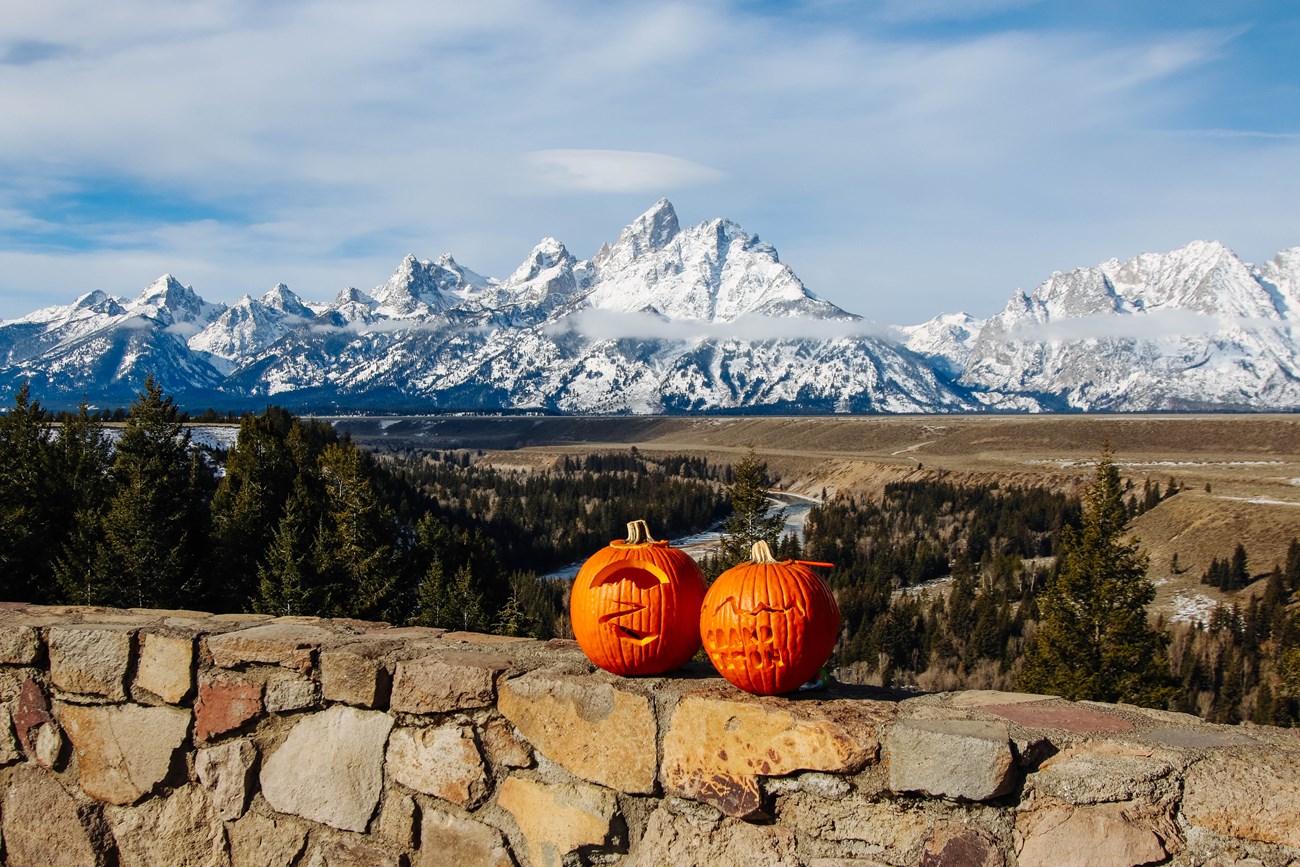 Tis the season... for pumpkin carving! Get into the fall spirit by carving your own Grand Teton themed pumpkin.

Step 1: click on and download a free Grand Teton template of choice
Step 2: cut out the dark areas from the template
Step 3: trace the image onto pumpkin
Step 4: carve out your design
Step 5: stand back in awe of your fabulous Grand Teton pumpkin!

When living in bear country, never leave a pumpkin outside overnight or while you're away. Pumpkins left outside are an unnatural food source, and can be a factor in habituation for bears and other animals.
Last updated: October 19, 2022