Jenny Lake Explorer App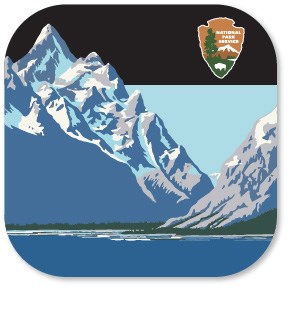 Dive deep into Jenny Lake at Grand Teton National Park! Find augmented reality wildlife on the Discovery Trail, explore the Wild Guide, check out the Peak Finder, and grab your virtual gear to climb Grand Teton. And for potential Junior Rangers, track progress and earn your badge!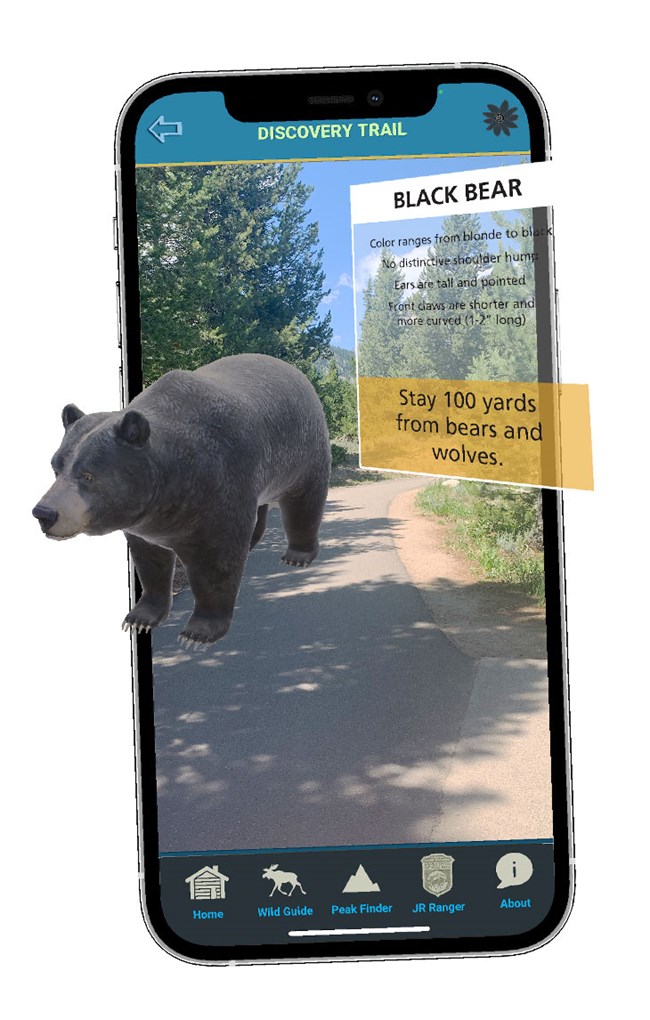 ---
Discovery Trail
Walk through the forest and discover the tracks, scat, and signs of wildlife. As you walk the trails around Jenny Lake, find the different wildlife markers to interact with the virtual animals and watch them walk by. Watch out for a bear, stay back 100 yards!
Bagging the Grand
Get ready for a big adventure to reach the peak of Grand Teton! Find all the equipment you would need to start your climb —boots, backpack, bear spray, water, sunscreen, sunglasses, hat, maps, and compass—around the plaza.
Build a Teton
Push, pull, and shake the landscape to shape your own mountains. Make snowfall and build a glacier. In the end, form your Teton Range with glacial lakes and spiky peaks.
Wild Guide
Want to know what wildflower that is? Did you see an animal you could not identify? Get to know them by using the Wild Guide. As you explore you can keep track of what you've seen and keep your own wild list.
About
The Jenny Lake Explorer App is published by the Grand Teton National Park Foundation in partnership with Grand Teton National Park. This app is made possible by AT&T.
Last updated: July 20, 2021