Fall Color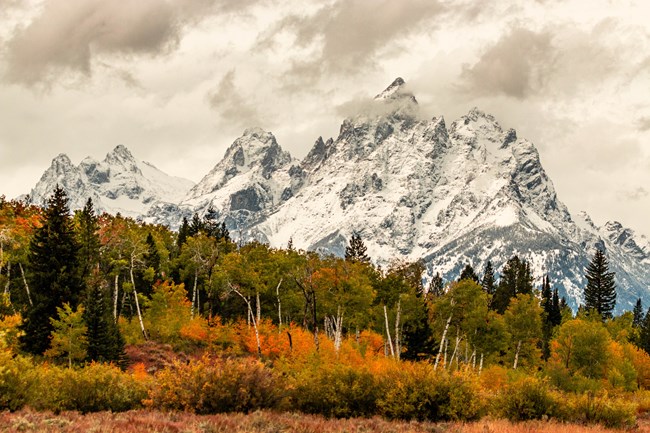 The Science of Color
During spring and summer, leaves use sunlight to generate food for the plant. Chlorophyll harnesses the sun's energy to convert carbon dioxide and water into carbohydrates to sustain growth, giving leaves their green color.
In fall, the length of daylight and cooling temperatures cause leaves to stop generating food. Chlorophyll breaks down and the green color disappears allowing other pigments to become visible like carotenoids that produce brilliant yellow and orange leaves. Some leaves will generate red pigments, anthocyanins, due to excess water and sugars.
Temperature and moisture control the intensity and duration of the colors. A wet growing season followed by dry, sunny autumn days with crisp, cool (but not freezing) nights seems to yield the best colors.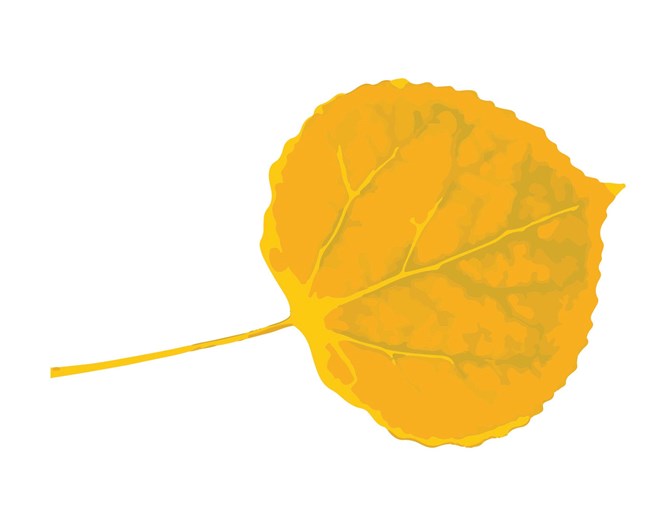 Quaking Aspen
What to expect:
Quaking aspens most commonly change to shades of yellow in the fall. Orange and red leaves occasionally occur, but are less common than yellow. Depending on the season, aspens can retain their color for several weeks. Stand health plays a role in whether the trees display strong colors and retain leaves later into the fall. Unhealthy aspen stands are less likely to have vibrant colors whereas a healthy stand will have bright colors.
Leaves are 1-2 inches across, trees have white bark and grow in large stands.
Where to find them:
Quaking aspens grow throughout Grand Teton. Look for them near water, on mountain slopes, or tucked in with evergreens. Aspens tend to 'quake' or 'dance' when the wind blows through them. In autumn the trees appear to shimmer as sun dances off their yellow leaves.
Willow Flats Overlook, Snake River Overlook, Oxbow Bend, Two Ocean Lake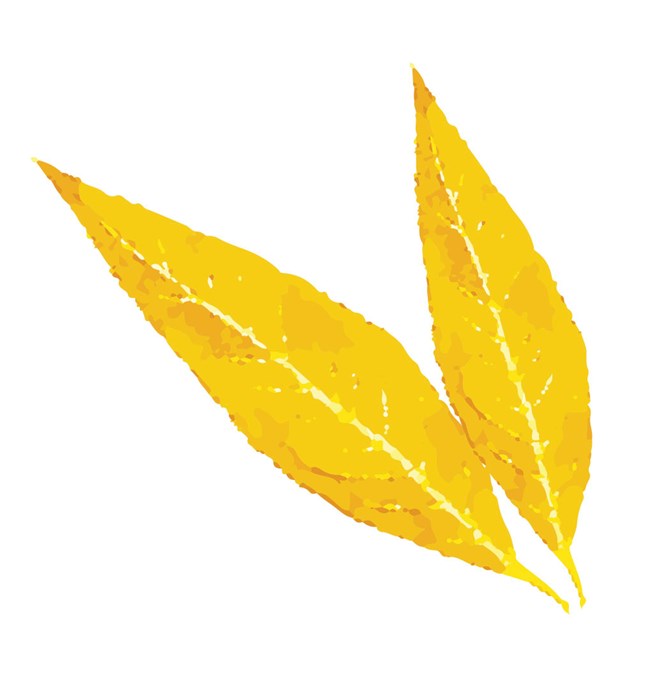 Narrowleaf Cottonwood
What to expect:
Narrowleaf cottonwoods turn bright yellow during the fall. As the leaves change color and fall off, cottonwoods begin a "hardening" process. Chemistry inside of the tree changes so that water is removed from cells to the intercellular spaces. There it can freeze without damaging living cells. Inside the cells there is less water and more sugar, which makes freezing far less likely.
Leaves are 2-5 inches long, bark is yellowish green to grayish brown, smooth on upper portions and furrowed into broad, flat ridges on older lower portions.
Where to find them:
Cottonwoods are native to wetland and riparian areas: find them along the banks of streams and rivers.
Gros Ventre River, Cottonwood Creek, Schwabacher's Landing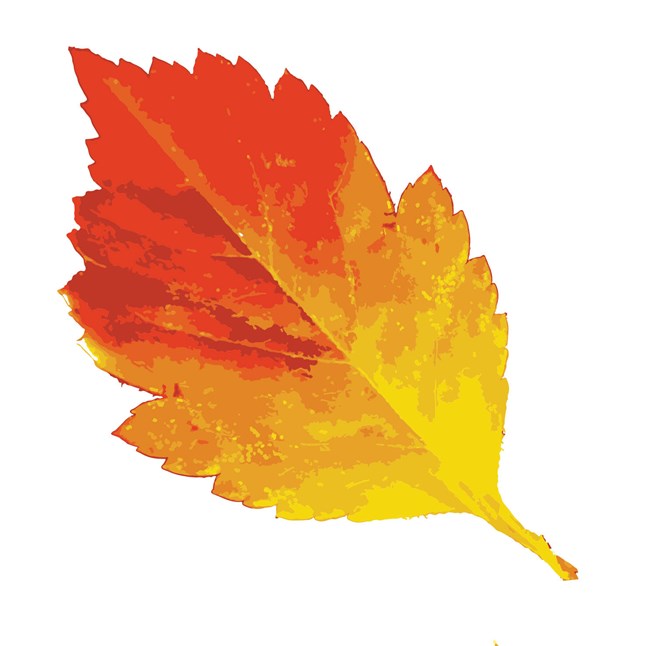 Black Hawthorn
What to expect:
The black hawthorn grows as a large shrub or small tree. In summer, the plant bears fruit that often attracks birds and other wildlife. Fan-shaped leaves turn to shades of red during autumn.
Leaves are 1-2 inches long, bushes grow 6-30 feet tall and have 0.5 to 1 inch thorns.
Where to find them:
Black hawthorn can be found in moist areas along streams, or in open areas that receive full sun. Look for them at lower elevations in the park.
Moose-Wilson Road, Laurance S. Rockefeller Preserve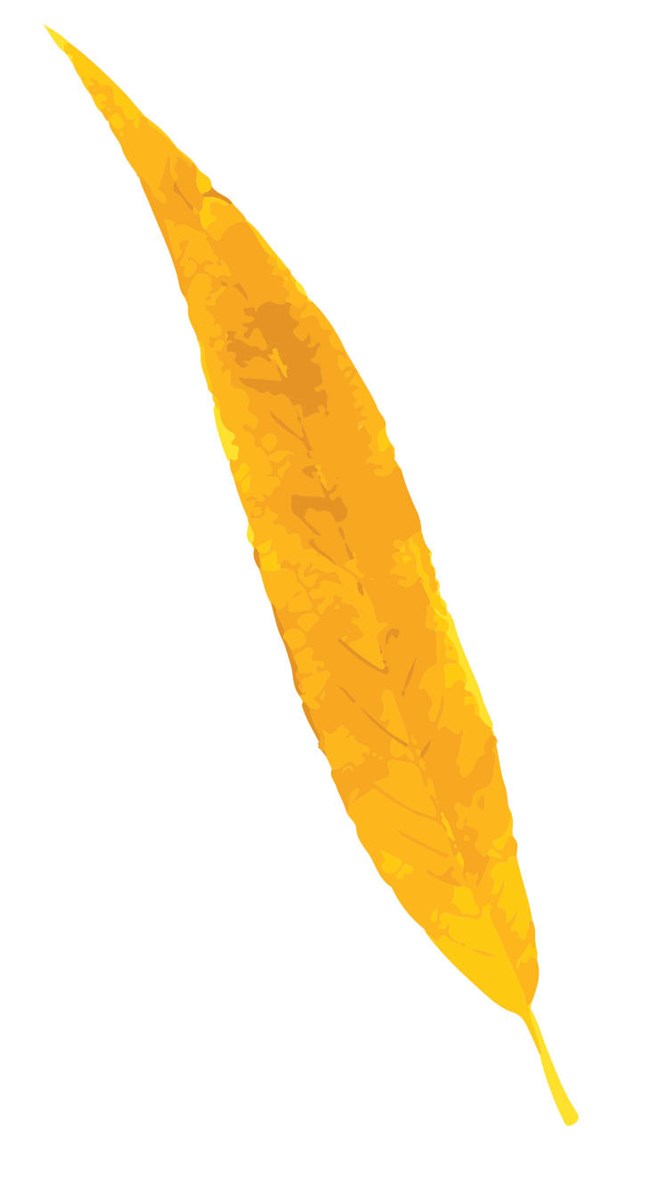 Willow
What to expect:
Willows grow in tall bushes around the park. They are a dense plant and grow close together, making them an ideal spot for wildlife to hide. Elk and moose rely on willow as an important food source, consuming their leaves in the summer and stems during the winter months. Long leaves grow green in the summer, but turn to shades of yellow and orange in the fall.
Leaves are 2-5 inches long, bushes grow 7-9 feet tall and wide.
Where to find them:
Willows grow in damp, marshy areas. Look for them near springs, around ponds, and in low elevations. When viewed from above, their colorful leaves appear to create a bright carpet across the valley.
Blacktail Ponds Overlook, Willow Flats Overlook, Christian Ponds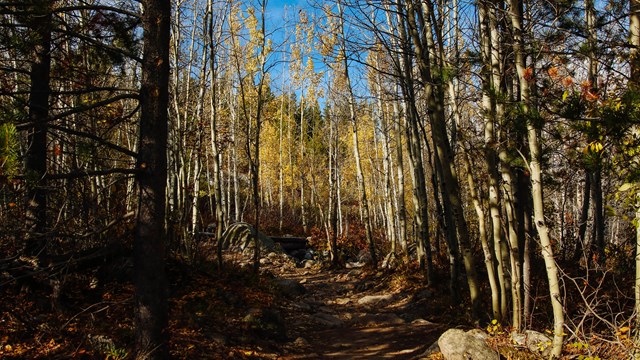 Fall Hikes
Explore the best hikes for fall color.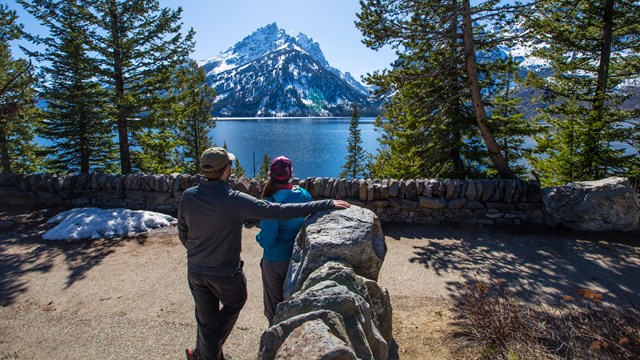 Scenic Drives
Take a scenic drive for spectacular views.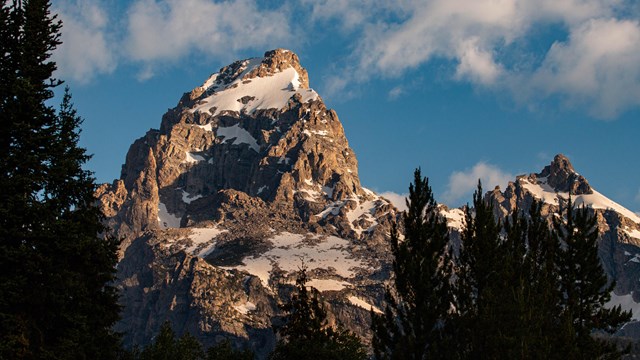 Operating Hours and Seasons
Learn the hours and seasons for facilities in the park.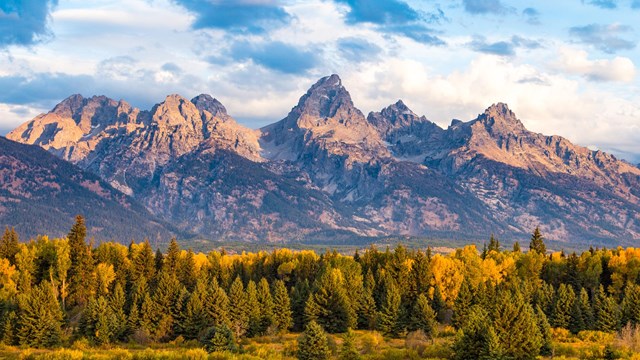 Experience Fall in Grand Teton
See golden aspens and red hawthorns put on a fall color show. Watch elk rut and wildlife migrate. See the grandeur of the Teton's.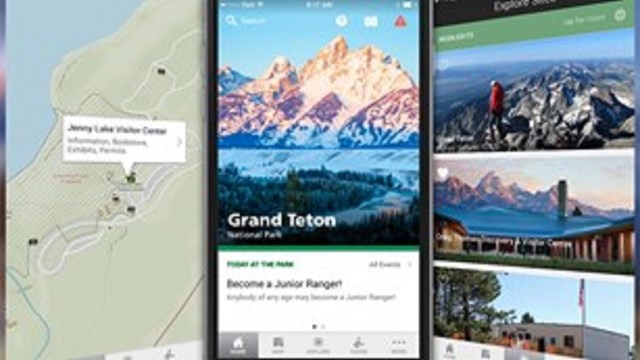 We have an app for that
Download our new app before you get here! Explore Grand Teton and discover places to visit, find a bite to eat, and a place to stay.
Last updated: September 28, 2022