Boat on a Lake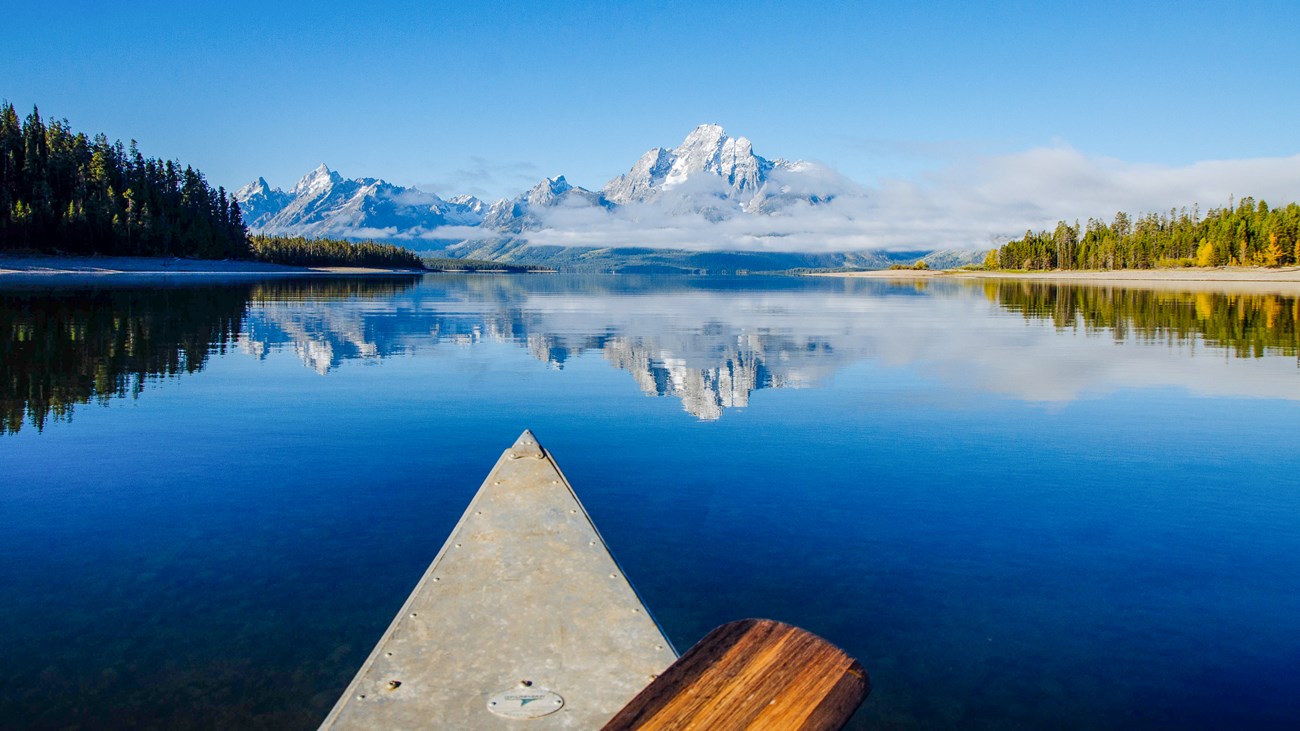 Boating on the majestic lakes of Grand Teton National Park is an experience like no other. The crystal clear, mountain waters of Jackson, Leigh, String, and Jenny lakes reflect the towering peaks of the Teton Range, creating a stunning backdrop for a day filled with adventure. Whether you plan to fish, paddle, or just take in the scenery, boating on the lakes of Grand Teton National Park is a truly unique experience you won't soon forget. Make your splash and discover how to spend time boating on a lake in Grand Teton.
Motorized Boats
Motor boats are only allowed on Jackson and Jenny Lakes. On Jenny Lake, motors may not exceed 10 horsepower.
Non-Motorized Boats
Human-powered vessels are permitted on Jackson, Jenny, Phelps, Emma Matilda, Two Ocean, Taggart, Bradley, Bearpaw, Leigh, and String lakes.

Except for the Snake River, all other waters within the park and parkway are closed to watercraft, including Pacific Creek, Buffalo Fork, Cottonwood Creek, and the Gros Ventre River.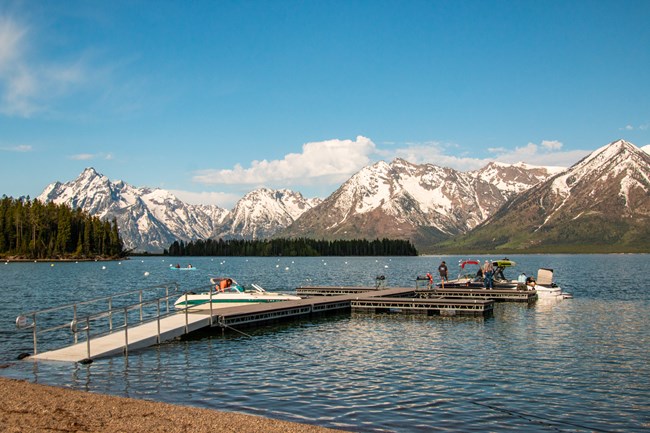 Marinas
Signal Mountain Marina
Open during summer operations.

Colter Bay Marina
Open during summer operations.

Leeks Marina
Open during summer operations.
Boat Trailer Parking
These parking areas are for trailer use only. No vessel may remain on the trailer while parked in these locations. Please park in designated areas only, illegally parked vehicles may be ticketed and/or towed.
Location

Day Parking

Short-Term Parking
(3-night limit)*

Long-Term Parking

Leeks Marina
Upper parking lot
Upper parking lot
None
Colter Bay
Colter Bay Village parking lot designated by striping and signed for boats & RVs
Colter Bay Visitor Center parking lot (east side, designated area)
Near Colter Bay Cabin Office for GTLC permit with slip or mooring
Signal Mountain
Boat ramp parking area
Mid-lot parking area
Base of Signal Mountain Summit Road, on the north side, with Signal Mountain mooring permit
Spalding Bay
Designated sites, parking permit required
None
None

*After 72 hours, the trailer must be removed for 24 hours. Trailers may be parked in short-term parking no more than 30 days during a calendar year.

Spalding Bay Trailer Parking Permit
Because of limited space, only single axle boat trailers are allowed at Spalding Bay. Trailer parking requires a special parking permit. Parking permits are obtained by calling Teton Interagency Dispatch Center at 307-739-3397.
Additional Grand Teton Information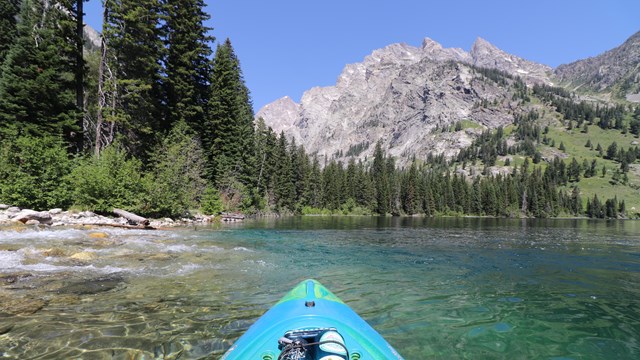 Get on the Water
Learn about boating and floating regulations in the park.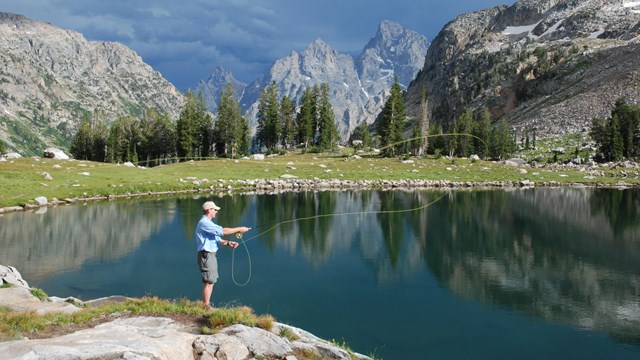 Fishing
Fish for trout within valley and alpine lakes.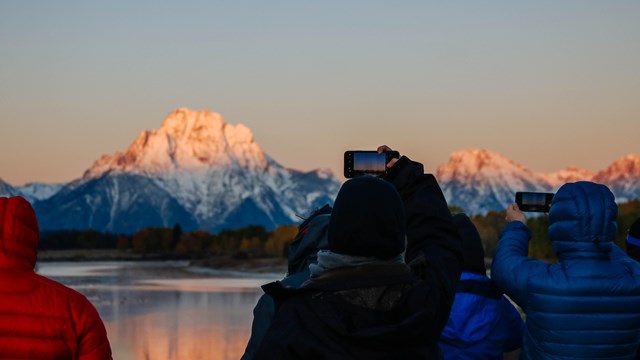 Plan Your Visit
Learn more about Grand Teton and plan your trip here.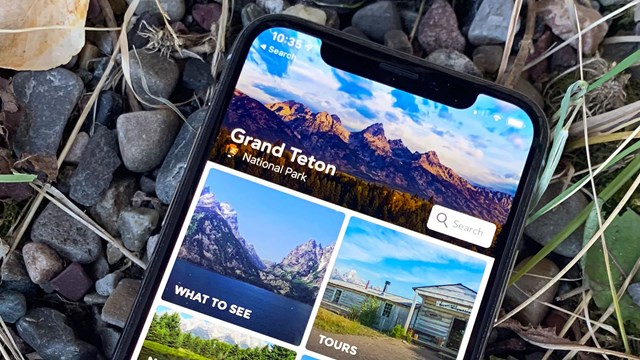 We have an app for that
Download the NPS App before you get here! Explore Grand Teton and discover places to visit, find a bite to eat, and a place to stay.
Last updated: September 7, 2023