Webcams
Enjoy any one of a number of private and public webcams stationed around the Jackson Hole Valley. Whatever the season, visit the park from the comfort of your home.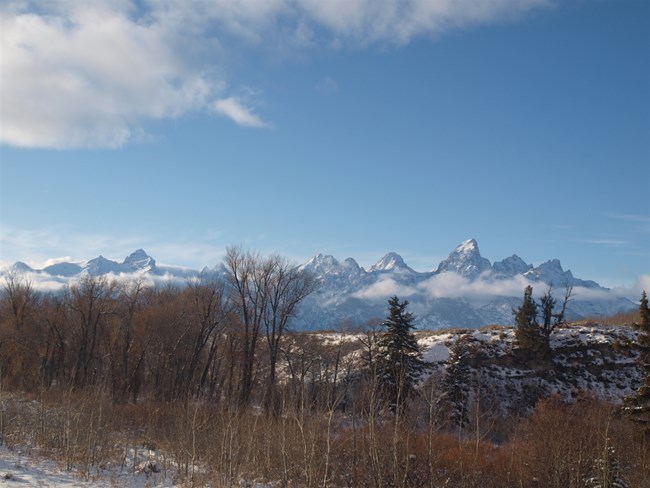 NPS Air Resources - Grand Teton National Park
View the Teton Range from the east side of Grand Teton National Park. The air quality station includes a webcam and other instruments that measure ozone and weather data. You can also get an estimate of how far you can see based on air quality!
Grand Teton Air Quality Webcam
Last updated: December 10, 2019