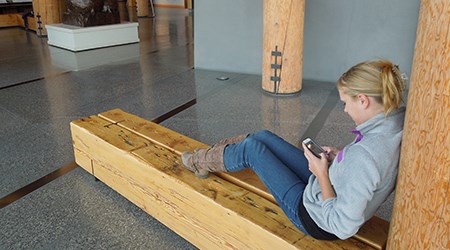 Go Digital!
Stay connected with Grand Teton National Park through our social media pages. Find out about special events, get current news, share your stories and photos and connect with others.
---
Facebook
Visit Grand Teton National Park's Facebook page! Join the conversation, catch up on current happenings, post a comment or photograph, answer a question posed by a park ranger, or "Like" Grand Teton National Park.
Twitter
Follow Grand Teton National Park on Twitter! We will alert you to current conditions in the park, events and important information. Discover something new about the park or keep up with the latest news alert.
YouTube
Visit Grand Teton National Park on YouTube! View videos produced by park rangers that highlight park features and wildlife. Send us your videos to post and share with others.
Blogs
Grand Teton park rangers maintain several blogs. Find out current trail and weather conditions in the Tetons, or for the latest information on climbing routes visit the Teton Climbing blogspot. Celebrate 40 years of the John D. Rockefeller, Jr. Memorial Parkway! Check out our anniversary blog, 40 days to 40 years.
Audio Description
Audio Descriptions of Grand Teton National Park's historic wayside exhibits provide a fun learning experience.
New Releases
For the latest news bulletins on Grand Teton National Park visit the News Releases page. Here you will see the latest news postings from our Public Affairs Office.