Mammals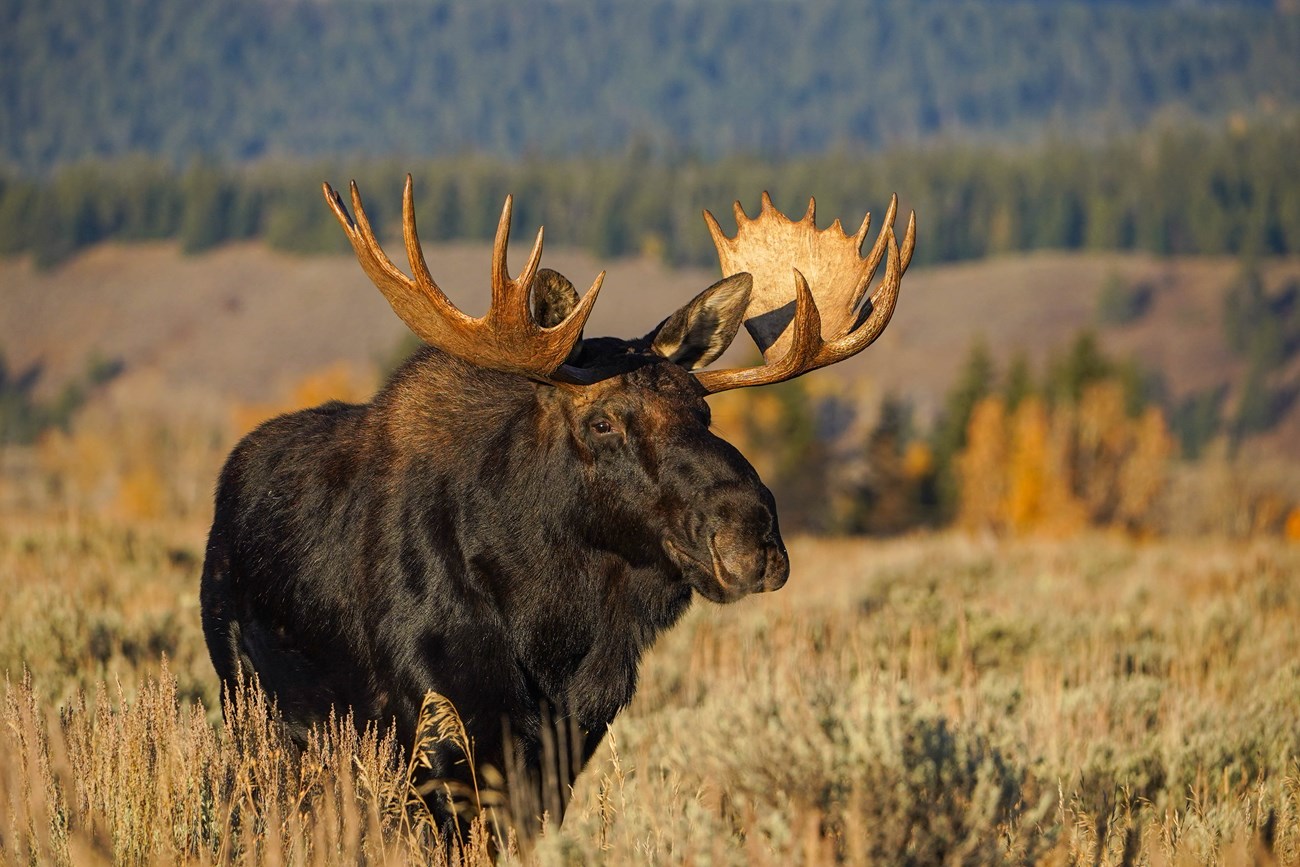 ---
Mammals are special to us. They inspire our imaginations and thrill our senses. They are big and small, inquisitive and reclusive. They are always engaging and thrilling to see.

Sixty-one species of mammals live beneath the towering peaks of the Teton Range. They are found in each of the four major communities in the park: alpine, forest, sagebrush flats, and wetlands.

Mammals have two characteristics that separate them from other animals. They have hair and they nurse their young. Mammals also have other characteristics that allow them to thrive in almost any environment. They are warm-blooded relying on metabolism to maintain a constant body temperature instead of their surroundings. Mammals have well-developed sensory systems and specialized teeth that allow them to find and eat different foods. They can climb, swim, run, glide, and fly allowing mammals to inhabit a variety of niches in every ecosystem. Mammals also focus their energy to raise only a few young to ensure their survival rather than produce vast numbers of offspring. These characteristics allow mammals to adapt to almost every environment found on Earth.

In Grand Teton National Park, most wildlife watchers are in search of mammals. Look for large ungulates like moose, elk, mule deer, bison, and pronghorn from roadside vantage points. Large predatory mammals like grizzly and black bears, wolves and mountain lions are typically more elusive. Uinta ground squirrels, least chipmunks and red squirrels are common on the valley floor, but badgers, pine martens, long-tailed weasels, and wolverines are difficult to find. As you hike through rocky areas, watch for pikas, yellow-bellied marmots and golden mantled ground squirrels. In the waters of the park, you may spy a muskrat, beaver, or river otter swimming along.

No matter where you go in Grand Teton National Park, a mammal will not be far away. Their ability to adapt has allowed them to thrive throughout the park, and their presence brings a sense of excitement to this beautiful place.
Bears are one of the iconic animals found here. Learn more about bears and bear safety in the park.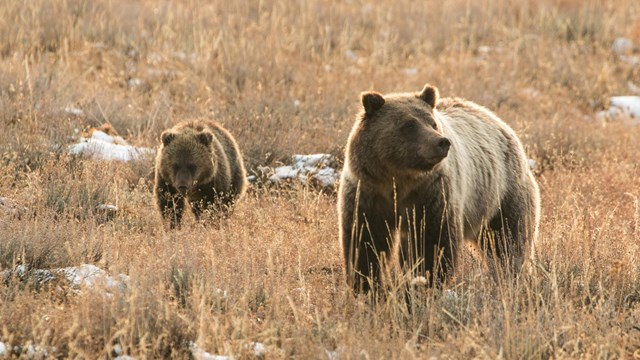 Bear and Wildlife Safety
Learn how to stay safe in bear country.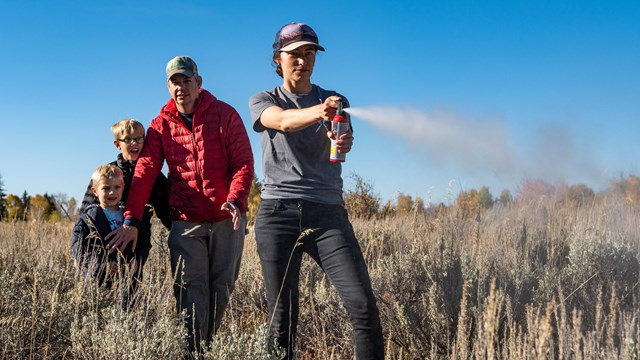 Bear Encounters
Learn what to do when encountering a bear, and how to use bear spray.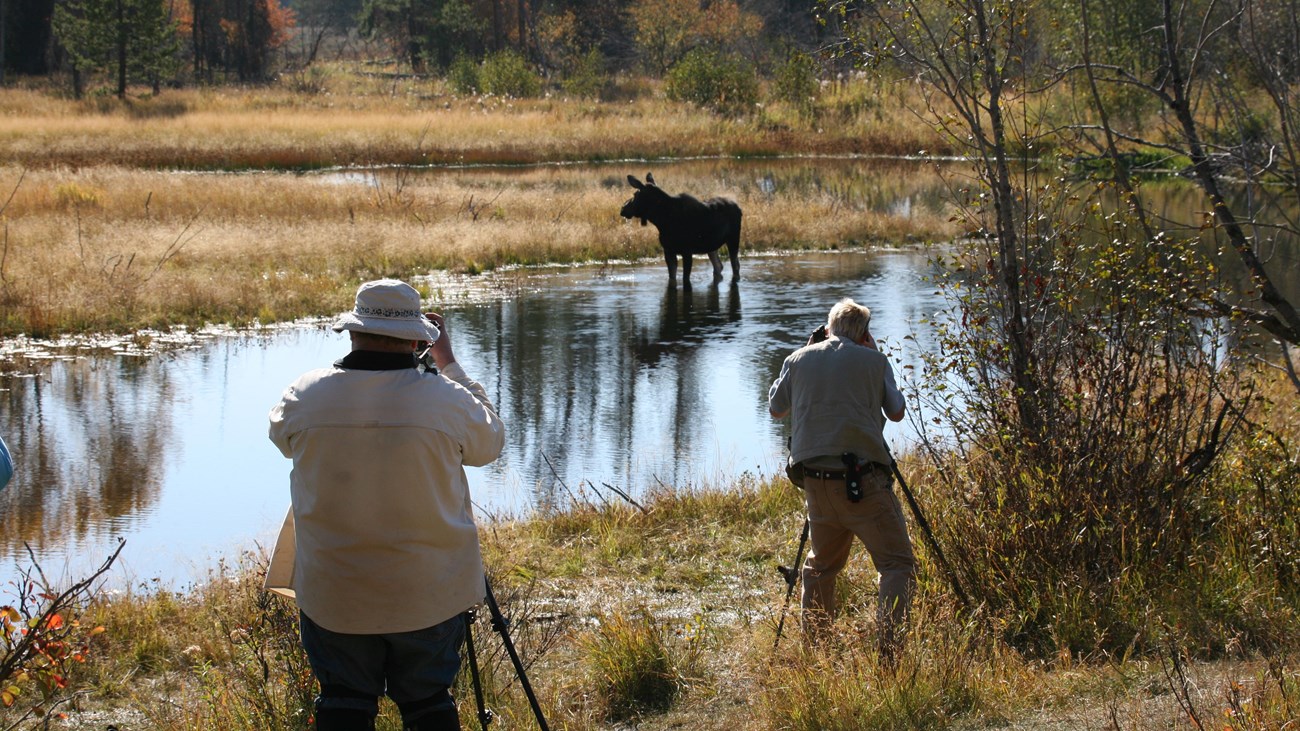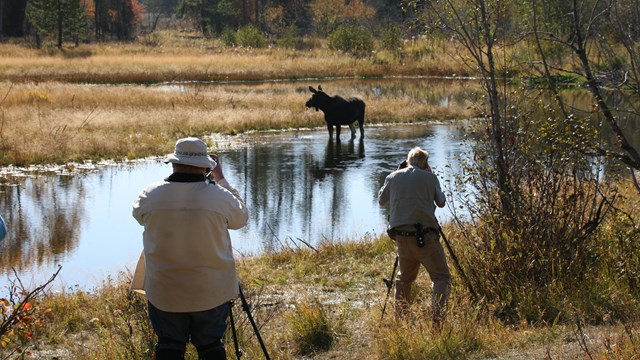 Wildlife Viewing
Learn more about the wildlife in Grand Teton.


Last updated: October 17, 2022